JobNimbus
Be more professional, profitable, efficient, and organized.
Sobre o JobNimbus
JobNimbus is a CRM and project management software wrapped up in one application. The platform is an end-to-end solution designed to help contractors (roofing and construction professionals) streamline their communication and better manage their teams. From customer contacts to scheduling, boards to lead acquisition, jobs to payments, JobNimbus is the place to accurately update and track all company information.
Give your team better visibility with the Boards feature that provides instant access to job status and the ability to move jobs through your process with a quick drag and drop. The simplicity of tracking Boards enables you to spot bottlenecks easily.
Our automations tool lets you set up processes, like sending customer emails or changing job status, to trigger automatically once a task is complete. Keep your business running without having to do any work!
With the JobNimbus platform, you can fully customize your workflow on both the web and mobile app, helping to hone in on all your business processes. Using the mobile app, contractors can update the status of projects on-the-go from their iOS or Android-powered smartphones. With more choices and customization than anyone else, users can quickly access all their company needs.
Offering the largest selection of integrated partners, such as QuickBooks, EagleView, Beacon, and Sunlight Financial, JobNimbus connects you with top companies in the industry to make your business run more efficiently.
JobNimbus's mission is to make contractors heroes by making them more organized, efficient, professional, and profitable.
Preços a partir de:
200,00 US$/mês
Versão gratuita

Teste Grátis

Assinatura
5 principais alternativas ao JobNimbus
Principais benefícios do JobNimbus
How can JobNimbus help me? 💹
BOARDS
Give your team better visibility with instant access to job status and the ability to move jobs through your process quickly. Enjoy the simplicity of tracking boards that enables you to spot bottlenecks easily.
AUTOMATIONS
Get more done in less time. Reduce errors and busy work with a digital personal assistant that can keep your business humming along and free up your time for the things that matter most.
JOBNIMBUS MOBILE
Keep your team connected to provide an exceptional customer experience from anywhere.
ESTIMATES
Quickly produce professional estimates that set clear expectations, providing instant customer options and upsell opportunities for sales reps.
INVOICING
Save time and reduce manual errors with automated invoicing — process invoices faster and more accurately with the ability to easily manage payment reminders and follow-ups.
CONTACT MANAGEMENT & JOBS
Manage contacts and jobs with ease. From contact details and documents to communication history and emails, get a complete picture of every contact and job in a single place.
MATERIAL ORDERS
Dramatically reduce the time to order materials by quickly converting details from existing estimates to create material orders—there's no more risk of manual entry error.
TASKS
Stay on "task" with what matters most to you. Prioritize your tasks, set your schedule, and link your to-dos to contacts and jobs so you can meet your deadlines on time, every time.
EXTERNAL INTEGRATIONS
Directly connect the most powerful tools for your business. With JobNimbus's industry-leading integrations, you can improve your team's productivity, boost customer service, and speed up business processes so you can focus on closing more deals. JobNimbus integrates with well-known tools like Quickbooks, Beacon, Google Calendar, and much more.
INTEGRATED CALENDAR
Stay in sync with our integrated calendar—be empowered with business flexibility to book appointments with clients and always know exactly what you need to do and where you need to be.
Consumidores típicos
Autônomos

Pequenas empresas

(2-50)

Médias empresas

(51-500)

Grandes empresas

(500 ou mais)
Implantação
Baseado na nuvem

Instalação local
Preços a partir de:
200,00 US$/mês
Versão gratuita

Teste Grátis

Assinatura
5 principais alternativas ao JobNimbus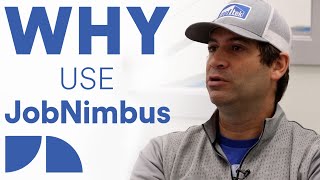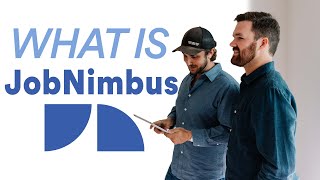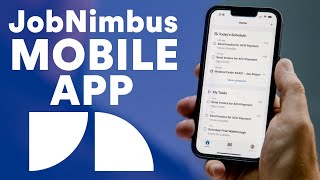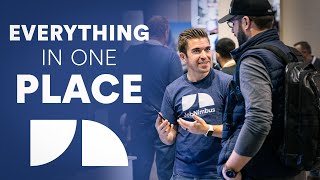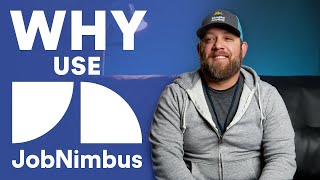 Total de recursos do JobNimbus: 124
API
Acesso offline
Acesso para Celular
Acompanhamento de atividades
Adicionar & editar fotos
Agendamento
Agendamento de compromissos
Agendamento de manutenção
Agendamento de projetos
Agendamento de tarefas
Agendamento de trabalhos
Alertas do celular
Alertas/notificações
Aplicativo móvel
Aprovação de vendas
Armazenamento de documentos
Assinatura eletrônica
Atualização em tempo real
Ações ativadas por eventos
Banco de dados de contatos
Banco de dados de custos
Banco de dados de historial
Banco de dados do cliente
CRM
Campos personalizáveis
Captura de assinatura por celular
Captura de fotos
Captura de leads
Categorização/Agrupamento
Cobrança e faturamento
Comentários/notas
Comercial
Compartilhamento de arquivos
Contabilidade
Contabilidade de projetos
Controle de despesas
Controle de horas
Controle de horas e despesas
Controle de marcos
Controle do progresso de tarefas
Controle do tempo do projeto
Controles/permissões de acesso
Dados em tempo real
Edifícios residenciais
Estimativa de climatização
Estimativa de custos
Estimativa de materiais
Estimativa de projetos
Estimativa elétrica
Estimativas
Ferramentas de colaboração
Fluxo de trabalho do projeto
GPS
Geração de propostas
Gerenciamento de contatos
Gerenciamento de documentos
Gerenciamento de e-mails
Gerenciamento de faturas
Gerenciamento de pedidos de compra
Gestão da comunicação
Gestão de calendários
Gestão de clientes
Gestão de clientes
Gestão de contratos e licenças
Gestão de edição
Gestão de empreiteiras
Gestão de equipes
Gestão de fornecedores
Gestão de inspeções
Gestão de lances
Gestão de leads
Gestão de orçamento
Gestão de pedido de mudanças
Gestão de pedidos de trabalho
Gestão de permissões
Gestão de projetos
Gestão de tarefas
Gestão de terceirização
Gestão de trabalhos
Gestão do fluxo de trabalho
Gestão do pipeline de vendas
Gestão do quadro de horários
Imagem de marca personalizável
Importação/exportação de dados
Integração da contabilidade
Integração de QuickBooks
Integração de terceiros
Mapas geográficos
Marketing por e-mail
Medição aérea
Modelos de e-mails
Modelos de projetos
Modelos personalizáveis
Monitoramento do progresso
Monitoramento em tempo real
Múltiplos projetos
Orçamento de serviços de encanamento
Orçamentos/estimativas
Pagamentos eletrônicos
Painel de atividades
Para a área de AEC
Para dispositivos iPad
Para startups
Pedido de material
Pesquisa e filtro
Portal do cliente
Portal do cliente
Rastreamento de clientes
Rastreamento de garantias
Rastreamento de interações
Rastreamento de orçamentos/Custos do trabalho
Rastreamento de recomendações
Rastreamento de trabalho
Rastreamento do custo
Rastreamento do projeto
Registro de auditoria
Relatórios e análise de dados
Relatórios e estatística
Relatórios em tempo real
Relatórios personalizáveis
Seguimento de status
Seguimento do custo até a conclusão
Sincronização de calendários
Sistema de calendário ou lembretes
iRoofing
#1 alternativa ao JobNimbus
iRoofing is a roofing management solution that helps businesses perform aerial roof measurements and generate estimates...
Jobber
#2 alternativa ao JobNimbus
O Jobber é uma solução de gestão de trabalho de campo baseada na nuvem que permite que pequenas e médias empresas...
Salesforce Platform
#3 alternativa ao JobNimbus
O Salesforce App Cloud é uma plataforma para desenvolver aplicativos empresariais voltados para o cliente visando...
CoConstruct
#4 alternativa ao JobNimbus
CoConstruct helps builders and remodelers manage, schedule, + coordinate construction projects seamlessly, communicate...
Classificação geral
(452)
---
Já tem o JobNimbus?
Ajude os compradores de software! As avaliações de programas ajudam outras pessoas a tomarem melhores decisões.
Exibindo 5 avaliações de 452
Perguntas frequentes sobre o JobNimbus
Abaixo estão algumas perguntas frequentes sobre o JobNimbus.
P: Que tipo de planos o JobNimbus oferece?
O JobNimbus oferece os seguintes planos de pagamento:
A partir de: 200,00 US$/mês
Modelo de preços: Assinatura
Avaliação gratuita: Disponível
Our price ranges from $250-$350 per month. This is based on how many users you have in your account and if you're using any extra features we have (psst...texting customers straight from our app 👀). Want to try it out, no credit card required? We have a 14-day free trial ready to go.
P: Quem costuma usar o JobNimbus?
Os clientes habituais do JobNimbus são:
2-10, 11-50, 51-200, 201-500, 501-1 000, 1 001-5 000
P: Em que idioma o JobNimbus está?
O JobNimbus está nos seguintes idiomas:
inglês
P: O JobNimbus é compatível com dispositivos móveis?
O JobNimbus é compatível com os seguintes dispositivos:
Android (celular), iPhone (celular), iPad (tablet)
P: O JobNimbus se integra com quais outros aplicativos?
O JobNimbus se integra com os seguintes aplicativos:
Beacon, Broadly, EASE, EagleView, Global Payments Suite, Google Calendar, HOVER, Mailchimp, Podium, QuickBooks Online Advanced, Quickbooks Online, SPOTIO, SalesRabbit, WePay, Zapier, naturalForms
P: Que nível de suporte o JobNimbus oferece?
O JobNimbus oferece as seguintes opções de suporte:
Email/Help Desk, FAQs/Fórum, Base de conhecimento, Suporte por telefone, Bate-papo
Categorias relacionadas
Veja todas as categorias de software encontradas para JobNimbus.