SharpSpring
Affordable marketing automation for all business sizes
Sobre o SharpSpring
More than 1,400 digital marketing agencies and 6,000+ businesses worldwide have chosen SharpSpring as their marketing automation partner. Since 2014, SharpSpring has helped marketers to automate workflows, drive more leads and convert those leads to sales. With its competitive pricing and robust platform, the company has gained significant market share from industry leaders in the short time since its inception. Its robust feature set includes behavior-based email marketing, native or third-party CRM integration, social media management tools, visual workflow builder, dynamic forms, buyer personas, landing page builder, blog builder, universal CMS compatibility, and integration with hundreds of applications.
SharpSpring is typically a fraction of the cost of other marketing automation alternatives.
Preços a partir de:
US$ 399,00/mês
Versão gratuita
Teste Grátis
Assinatura
5 principais alternativas ao SharpSpring
Principais benefícios do SharpSpring
Utilize SharpSpring's built-in CRM, or leverage the open API and universal CMS compatibility to integrate with a third-party CRM of your choice.
SharpSpring's all-in-one system has dynamic forms, a landing page builder, blog builder, natively integrated social tools, and behavior-based email marketing.
Go beyond outdated email service providers by sending relevant content to the right lead at the right time. Leverage after-the-click tracking, notifying sales people to take action at the right moment.
SharpSpring forms allow you to build, reorder, and customize fields through a smooth drag-and-drop editor. Most fields are auto-completed for returning visitors, and SharpSpring's progressive profiling feature allows you to collect more information on your leads as they engage with your forms over time.
Track all sales opportunities starting from creation to close with a high-level view of the entire pipeline. SharpSpring's pipeline is customizable so you can mold it to fit your sales process.
SharpSpring analytics provide relevant and accurate data for better decision making and a clear understanding of your return on investment. Even better, ROI can be broken down by individual campaigns.
The powerful rules engine eases the process of marketing automation. With visual workflows, it's easy to engage leads at various points in the buyer's journey and customize each user experience.
The open API and PieSync and Zapier integrations help to connect hundreds of third-party applications with SharpSpring, along with keeping the user data safe and secure.
Mercados
Austrália, Brasil, Canadá, Alemanha, Reino Unido
e outros 3
, Índia, México, Estados Unidos
Idiomas
alemão, espanhol, francês, holandês, inglês
e outros 3
, italiano, português, turco
Preços a partir de:
US$ 399,00/mês
Versão gratuita
Teste Grátis
Assinatura
5 principais alternativas ao SharpSpring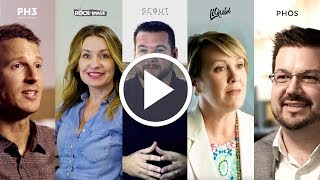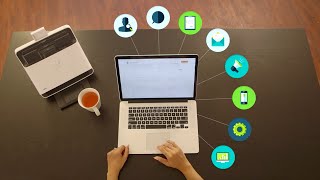 Total de recursos do SharpSpring: 115
API
Acompanhamento de atividades
Agendamento de campanhas
Agendamento de postagens
Alertas por e-mail
Alertas/notificações
Análise de comportamentos
Análise de dados de campanhas
Análise de dados em tempo real
Análise de dados visual
Análise de dados/Rastreamento do ROI
Análise de tendências de vendas
Arrastar e soltar
Automação de marketing
Ações ativadas por eventos
Banco de dados de cancelamento de assinatura
Banco de dados de contatos
Banco de dados do cliente
Bate-papo/Mensagens instantâneas
Biblioteca de conteúdo
Biblioteca de imagens
CRM
CTAs personalizáveis
Calendário de marketing
Campanhas gota a gota
Campos personalizáveis
Captura de leads
Contas de clientes
Conteúdo dinâmico
Criação de painel
Dados em tempo real
Distribuição automática de leads
Distribuição de e-mails
Distribuição de leads
Editor de WYSIWYG
Editor gráfico de fluxo de trabalho
Ferramentas de prospecção
Fluxo de trabalho baseado em regras
Formulários na Internet
Formulários personalizáveis
Função de pré-visualização
Geração de leads
Gerenciamento de contatos
Gerenciamento de e-mails
Gerenciamento de listas
Gerenciamento de mala direta
Gestão de assinaturas
Gestão de campanhas
Gestão de canais
Gestão de comércio eletrônico
Gestão de conteúdo
Gestão de formulários
Gestão de leads
Gestão de modelos
Gestão de promoções
Gestão de tarefas
Gestão de visitantes
Gestão do fluxo de trabalho
Gestão do pipeline
Histórico do cliente
Imagem de marca personalizável
Importação/exportação de dados
Indicadores de desempenho
Integração de redes sociais
Integração de site
Integrações de terceiros
Lead Nurturing
Lembretes
Logon único
Mapeamento da trajetória do cliente
Marketing de multicanal
Marketing de pesquisa
Marketing por e-mail
Marketing social
Modelos de e-mails
Modelos personalizáveis
Monitoramento em tempo real
Múltiplas campanhas
Múltiplas contas de usuário
Múltiplas empresas
Múltiplas fontes de dados
Múltiplos países
Notificações em tempo real
Painel de atividades
Perfis de clientes
Personalização
Pesquisa e filtro
Planejamento de campanhas
Promoção social
Páginas de início/formulários web
Qualificação de leads
Ramificação de perguntas
Rastreamento de cliques
Rastreamento de comportamento
Rastreamento de conversão
Rastreamento de e-mails
Rastreamento de eventos
Rastreamento de fonte
Rastreamento de interações
Rastreamento de visitantes
Rastreamento de visitantes do site
Relatórios de vendas
Relatórios do pipeline
Relatórios e análise de dados
Relatórios e estatística
Relatórios em tempo real
Respondedores automáticos
Segmentação
Segmentação de campanhas
Segmentação de clientes
Segmentação de leads
Tarefas recorrentes
Testes A/B
Testes multivariados
Videoconferência
Marketing 360
#1 alternativa ao SharpSpring
Marketing 360 is trusted by over 20,000 small businesses. Business owners use our business growth platform because the...
emfluence Marketing Platform
#2 alternativa ao SharpSpring
The emfluence Marketing Platform is an email marketing, social media management, survey tool, landing page builder,...
Zoho CRM
#3 alternativa ao SharpSpring
O Zoho CRM é um software de CRM baseado na nuvem que ajuda empresas de todos os tamanhos a fechar negócios de maneira...
Synerise
#4 alternativa ao SharpSpring
Synerise is an AI Growth Ecosystem for B2C & B2B that provides 360 Customer view and cutting-edge personalization.
Classificação geral
(702)
---
Já tem o SharpSpring?
Ajude os compradores de software! As avaliações de programas ajudam outras pessoas a tomarem melhores decisões.
Escreva uma avaliação!
Exibindo 5 avaliações de 702
Perguntas frequentes sobre o SharpSpring
Abaixo estão algumas perguntas frequentes sobre o SharpSpring.
P: Que tipo de planos o SharpSpring oferece?
O SharpSpring oferece os seguintes planos de pagamento:
A partir de: US$ 399,00/mês
Modelo de preços: Assinatura
Teste Grátis: Disponível
P: Quem costuma usar o SharpSpring?
Os clientes habituais do SharpSpring são:
Profissional autônomo, 2-10, 11-50, 51-200, 201-500, 501-1.000, 1.001+
P: Em que idioma o SharpSpring está?
O SharpSpring está nos seguintes idiomas:
alemão, espanhol, francês, holandês, inglês, italiano, português, turco
P: O SharpSpring é compatível com disponíveis móveis?
O SharpSpring é compatível com os seguintes dispositivos:
Android (celular), iPhone (celular), iPad (tablet)
P: O SharpSpring se integra com quais outros aplicativos?
O SharpSpring se integra com os seguintes aplicativos:
123FormBuilder, 1CRM, AB Tasty, Accelo, Acuity Scheduling, Agile CRM, Aircall, Alchemer, Basecamp, BigCommerce, Bitrix24, ClickTime, Close, Concrete CMS, Connexys Recruiting Software, Constant Contact, Contactually, Content Hub, Dealer.com, Direct Mail, Dropbox Business, Drupal, Easy Projects, Efficy CRM, Ektron, Elcom CMS, Eventbrite, Evergage, Facebook, FluidSurveys, Formstack Forms, FreshBooks, Freshdesk, FullContact, Geckoboard, GetSiteControl, Gmail, GoToMeeting, GoToWebinar, Google Ads, Google Analytics, Google Calendar, Google Contacts, Gravity Forms, Groove, HappyFox Help Desk, Help Scout, InsideView, Insightly, Instapage, Intercom, Jimdo, Joomla, JotForm, Kibo Personalization, Klipfolio, LeadMaster, Litmus, LiveAgent, Livestorm, Magento Commerce, Mailchimp, Myphoner, NationBuilder, OnePageCRM, Operations Hub, Optimizely, PayPal, Pipedrive, Pipeline, Pipeliner CRM, PrestaShop, ProjectManager.com, Propeller CRM, QuickBooks Online Advanced, Quickbooks Online, Quote Roller, Saasu, Salesforce Sales Cloud, SendGrid, Sendible, Shopify, Slack, Squarespace, Stripe, SugarCRM, Sumo, SurveyMonkey, Teamleader, Teamwork Desk, Todoist, Twitter, Typeform, Unbounce, UserEcho, UserVoice, VWO Testing, Viddler, Vtiger CRM, Webex, Webtrends, Weebly, Wisepops, Wistia, WooCommerce, WordPress, Workbooks, Wrike, Wufoo, Xperience, YouCanBook.me, Zapier, Zendesk, Zendesk Sell, Zenkit, Zoho Books, Zoho CRM, Zoho Connect, amoCRM, dotdigital Engagement Cloud, mailparser.io, noCRM.io, vBulletin
P: Que nível de suporte o SharpSpring oferece?
O SharpSpring oferece as seguintes opções de suporte:
Email/Help Desk, FAQs/Fórum, Base de conhecimento, Suporte por telefone, Bate-papo
Categorias relacionadas
Veja todas as categorias de software encontradas para SharpSpring.