Resumo do SendPulse
O que é o SendPulse?
O SendPulse é uma plataforma de email marketing multicanal: SMS, web push e chatbots do Facebook. Crie emails mobile friendly através do editor arrastar e soltar fácil de usar. Você pode enviar campanhas de email marketing baseadas em gatilhos ou configurar auto respostas. O SendPulse oferece emails ilimitados em todos os planos, suporte 24/7, alta capacidade de entrega e relatórios detalhados. O plano gratuito inclui 15.000 emails e os pagos começam a partir de R$ 30,00/mês.
Resumo do SendPulse
---
Recursos do SendPulse
Mercados
Estados Unidos, Canadá, Reino Unido, Austrália, China
e outros 5
, Índia, Japão, Alemanha, Brasil, México
Idiomas
Espanhol, Inglês, Português, Russo, Turco
Mídias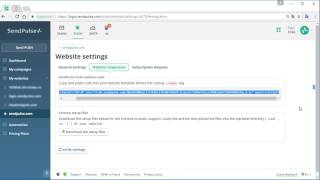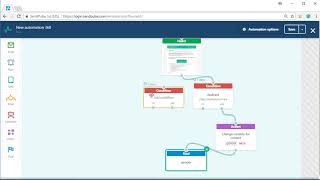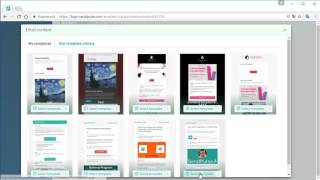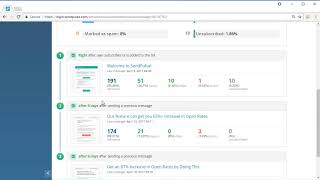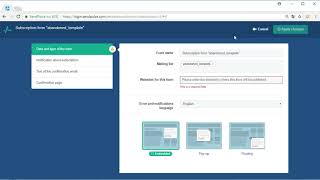 SendPulse - Avaliações
SendPulse - Avaliações
Relação qualidade/preço
4,2
85%
dos usuários recomendam este app
The ability to send thousands of emails in one go. It helps manage campaigns to all our subscribers readers.
We also get to use it to send messages to select smaller subgroups of our readers and subscribers or even our advertisers (in some cases).
---
IT IS GOOD AND I WILL START USING MY OWN NEW DOMAIN AND I WILL START PAYING A PLAN FROM YOU GUYS EVERY WEEK
I HAD REFERRED YOUR COMPANY TO OVER 300 NEW USERS FOR THE LAST 2 YEARS
---
I really haven't had any negative experiences with SendPulse, other than some minor complaints detailed in the "Cons" section of my review. They've been very helpful and friendly in fixing any issues I've had, and overall I've enjoyed working with this software.
---
So – I am going to caveat this whole thing with – if you're not interested in using the API or you are not coming from another service with an existing API integration, this probably won't apply to you.
Summary: 2 different API's, both awfully designed, both poorly documented, both with completely different authentication methods, credentials etc. however, the application itself is great, so if you're not using the API, it's probably fine.
Full Review:
SendPulse has a functional API, but it feels like it was created by someone that read a REST API book of best practices without really thinking about how people would / should use it.
My biggest problem is the way authentication works (on the main API which is for sending your campaigns, managing subscriptions etc.), sure it follows all OAUTH standards, but this means you need to manage identify on your application so you send all the correct tokens etc., it feels very Salesforce, not Slack (if you have used either of these API's you will know, Slack is easy, Salesforce is really really hard) – another comparison would be that it feels like IBM made this software when you are using the API, not a start-up.
If you are coming from something like MailChimp – the MailChimp API is easy, send a request with your API key and whatever you are requesting happens or you get a meaningful response, I have seen many garbage responses from the SendPulse API – you cannot guarantee JSON will come back, sometimes you get HTML, sometimes you get a weird HTML 404 page with some Yahoo copyright notices all over it, it all depends on how mangled your request is – so on top of having to worry about handling identity, you need to handle all sorts of strange responses not just JSON – and therein lies the next problem – DOCUMENTATION:
The API documentation is god-damn-awful, and because the API is quite complex and / or obscure in terms of how you request stuff, you often end up with garbage responses and have to trial-and-error how stuff works.
SendPulse has created a bunch of libraries to make this easier, and if you want to hang your PHP application by using their library, then go ahead – but if you have some kind of background task manager you will probably have to write your own stuff, which in most cases would not be too hard, but because the documentation is sparse, I really struggled to do even the basic stuff with CURL on the command line – if I was to suggest anything, provide CURL examples like Slack does, at least that way I could reverse engineer the CURL to sort out the lack of actual documentation (again, it's a problem because the API responds with junk HTML if you get your request wrong so you don't know what is actually wrong and have to trial-and-error a lot).
On top of all of this, if you are planning on using the SMTP send-alone API, you have a completely different authentication process – one that I still have no idea how to make work – this is what the documentation says about how to authenticate: http://i.imgur.com/sVAc3II.png
(the original documentation is here, but I think you need to be logged in to view it: https://login.sendpulse.com/manual/smtp-api/)
I personally have no idea how to authenticate against this SMTP API. I have not yet asked support about it because they are looking at something else for me that is more important, but I just don't…….. what….. from the documentation (a required parameter to authenticate, IV): "iv – an initialization vector, encrypted by a public key with an OpenSSL Library usage" – what is this? Why is it never mentioned again? how do I get it?
And most importantly, why on earth is it different to the (already convoluted) other OAUTH authentication on the main mail API?
Anyway, to wrap this up, I picked up SendPulse because I needed both templated / campaign based email and SMTP / transactional email and I previously had MailChimp, but did not want to pay for Mandrill because my SMTP volumes were super low.
SendPulse is fine, but I have wasted more time than the money I would have saved just using Mandril, however if you can get over all of this, the product is actually pretty good which is why I have not left a steamer of a review score, and as I said at the start, if you are not using the API it is great.
I just hope they release a new version of the API that focuses on functionality rather than horrible REST standards (although I'm not convinced all of this is standards compliant), which I think have generally been thrown away by the new-wave tech start-ups so people can quickly deliver value.
---
Se envia la facturacion electronica de nuestros clientes
---
Compare as alternativas por classificação geral
Compare com alternativas
Compare as alternativas por recomendação dos usuários
Compare com alternativas
Preço do SendPulse
Compare as alternativas por relação qualidade/preço
Compare com alternativas
Recursos do SendPulse
Recursos do SendPulse
Análise de dados da participação
Análise de dados em tempo real
Imagem de marca personalizável
Importação/exportação de dados
Integração de redes sociais
Interface para arrastar e soltar
Marketing de redes sociais
Compare as alternativas por avaliações dos recursos
Compare com alternativas
Categorias
Perguntas frequentes sobre o SendPulse
Perguntas frequentes sobre o SendPulse
Abaixo estão algumas perguntas frequentes sobre o SendPulse.
P: Que tipo de planos o SendPulse oferece?
O SendPulse oferece os seguintes planos de pagamento:
A partir de: US$ 9,85/mês
Modelo de preços: Gratuito, Assinatura
Teste Grátis: Disponível
P: Quais são os principais recursos do SendPulse?
Não temos informações sobre os recursos do SendPulse.
P: Quem costuma usar o SendPulse?
Os clientes habituais do SendPulse são:
Pequenas empresas, Sem fins lucrativos, Autônomos, Empresas de médio porte
P: Em que idioma o SendPulse está?
O SendPulse está nos seguintes idiomas:
Espanhol, Inglês, Português, Russo, Turco
P: Que tipo de planos o SendPulse oferece?
O SendPulse tem os seguintes planos de preços:
Gratuito, Assinatura
P: O SendPulse é compatível com disponíveis móveis?
O SendPulse é compatível com os seguintes dispositivos:
Android, iPhone, iPad
P: O SendPulse se integra com quais outros aplicativos?
O SendPulse se integra com os seguintes aplicativos:
ActiveCampaign, Bitrix24, Capsule, Chargebee, LeadsBridge, ProjectManager.com, Slack, Tapfiliate, Wordpress, appointlet
P: Que nível de suporte o SendPulse oferece?
O SendPulse oferece as seguintes opções de suporte:
Base de conhecimento, Suporte online, Suporte por telefone, FAQs, Tutoriais em vídeo