Marketing 360
#1 Marketing Platform For Small Business
Sobre o Marketing 360
Marketing 360 is a technology company that provides business management and marketing software and services for SMBs and franchises. The Marketing 360 platform gives SMBs everything they need to manage and grow their business from a singular platform, including the ability to — build a professional website, accept and manage payments, manage leads and customers, book appointments, monitor reviews, manage social media, syndicate business listings, manage content marketing, run multi-channel digital advertising campaigns, and more. Marketing 360 was founded in 2009 with the mission of enriching communities by helping small businesses grow, and is headquartered in Fort Collins, Colorado, with offices in Austin, Texas.
Preços a partir de:
US$ 25,00
Versão gratuita
Teste Grátis
Assinatura
5 principais alternativas ao Marketing 360
Principais benefícios do Marketing 360
Singular platform
Payments
Scheduling & Booking
Invoice
Modern Websites
Mercados
Austrália, Canadá, Reino Unido, Estados Unidos
Preços a partir de:
US$ 25,00
Versão gratuita
Teste Grátis
Assinatura
5 principais alternativas ao Marketing 360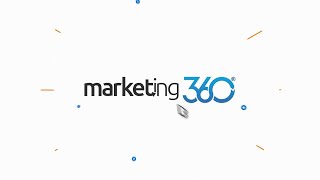 Total de recursos do Marketing 360: 344
API
Acesso para Celular
Acompanhamento de atividades
Administração de pequenos grupos
Administração de website
Agendamento automatizado
Agendamento de aulas
Agendamento de campanhas
Agendamento de compromissos
Agendamento de grupo
Agendamento de manutenção
Agendamento de postagens
Agendamento de trabalhos
Alertas por e-mail
Alertas/notificações
Análise da concorrência
Análise de comportamentos
Análise de dados de campanhas
Análise de dados de vendas
Análise de dados do atendimento ao cliente
Análise de dados do site
Análise de dados em tempo real
Análise de dados visual
Análise de dados/Rastreamento do ROI
Análise de sentimentos
Análise de tendências
Aplicativo móvel
Armazenamento de documentos
Arquivo morto e retenção
Arrastar e soltar
Assinatura eletrônica
Atualização automática
Automação da localização
Automação de marketing
Ações ativadas por eventos
Banco de dados de clientes
Banco de dados de contatos
Banco de dados do cliente
Benchmarking
Biblioteca de conteúdo
Biblioteca de imagens
Biblioteca de mídia
Bloqueador de spams
CRM
CTAs personalizáveis
Calendário de marketing
Calendário online
Campanhas gota a gota
Campos personalizáveis
Captura de leads
Carrinho de compras
Catalogação/Categorização
Classificação de documentos
Cobrança de projetos
Cobrança e faturamento
Cobrança por horas
Cobrança recorrente ou de assinaturas
Comentários/notas
Compartilhamento de arquivos
Compromissos recorrentes
Comunicação com associados
Comunicação multicanal
Comércio móvel
Concessionária de carros usados
Concessionárias de automóveis
Concurso por SMS
Configurador de produto
Confirmação/lembretes
Conformidade com CAN SPAM
Conformidade com HIPAA
Conformidade com o PCI
Contabilidade
Contabilidade incorporada
Contas de clientes
Conteúdo dinâmico
Controle de comparecimento
Controle de estoque
Controle de horas
Controle de respostas por e-mail
Controle de versões
Controle do processo de aprovação
Controles independentes
Controles/permissões de acesso
Criador de loja online
Criação de faturas
Créditos de concessionárias
Cupons móveis
Cálculos de impostos
Códigos curtos
Dados em tempo real
Definição e seguimento de objetivos
Departamento de atendimento ao cliente
Detecção de fraude
Diretório de associados
Distribuição de e-mails
Distribuição de leads
Dividir contas
Doações online
E-mail otimizados para celulares
Editor de WYSIWYG
Editor de formulários
Edição de imagens
Edição de texto
Edição em tempo real
Enquetes/votações
Escalonamento de solicitações
Faturamento de contingências
Faturas personalizáveis
Faturação online
Ferramentas de pesquisa de palavras chave
Ferramentas de prospecção
Ferramentas de reservas online
Filtragem por palavras chave
Filtros
Formulários eletrônicos
Formulários na Internet
Formulários personalizáveis
Fotos/imagens
Gamificação
Geração de avaliações
Geração de leads
Gerenciamento de SEO
Gerenciamento de arquivos de áudio
Gerenciamento de contatos
Gerenciamento de documentos
Gerenciamento de e-mails
Gerenciamento de faturas
Gerenciamento de links
Gerenciamento de listas
Gerenciamento de multicanal
Gerenciamento do desempenho em redes sociais
Gestão da comunicação
Gestão da folha de pagamento
Gestão de Comunicações
Gestão de aluguel de cabines
Gestão de assinantes
Gestão de associação
Gestão de auditorias
Gestão de avaliações
Gestão de calendários
Gestão de campanhas
Gestão de campanhas por e-mail
Gestão de canais
Gestão de cartões de crédito
Gestão de clientes
Gestão de coletas
Gestão de comissões
Gestão de compromissos
Gestão de compromissos
Gestão de comércio eletrônico
Gestão de conformidade
Gestão de consultórios
Gestão de conteúdo
Gestão de contratos e licenças
Gestão de descontos
Gestão de devoluções
Gestão de dicas
Gestão de doações
Gestão de equipes
Gestão de estoques
Gestão de eventos
Gestão de fichas dos pacientes
Gestão de formulários
Gestão de funcionários
Gestão de leads
Gestão de lista de espera
Gestão de modelos
Gestão de múltiplas contas
Gestão de pacientes
Gestão de pedidos
Gestão de postagens
Gestão de promoções
Gestão de publicidade
Gestão de recibos
Gestão de remessas
Gestão de reservas
Gestão de reservas
Gestão de respostas
Gestão de tarefas
Gestão de tesouraria
Gestão de trabalhos
Gestão de vales-presente
Gestão de voluntariado
Gestão de várias plantas
Gestão de vídeos
Gestão de áreas de vendas
Gestão do conhecimento
Gestão do design
Gestão do fluxo de trabalho
Gestão do pessoal
Gestão do pipeline
Gestão do pipeline de vendas
Gestão territorial
Gestão técnica
Histórico de atendimento
Histórico de faturas
Histórico de transações
Histórico do cliente
Imagem de marca personalizável
Implantação baseada na web
Importação/exportação de dados
Indicadores de desempenho
Integração da contabilidade
Integração de bate-papo interno
Integração de redes sociais
Integração de serviços de processamento de pagamentos
Integração de site
Integração do Google Analytics
Integrações de terceiros
Kits
Lead Nurturing
Leitura de código de barras/tíquetes
Lembretes
Lembretes de chamadas
Lembretes de pagamento
Lembretes por SMS
Loja online
Mapeamento da trajetória do cliente
Marcação
Marketing de multicanal
Marketing de pesquisa
Marketing por e-mail
Marketing social
Mensagens de SMS
Mensagens de texto em massa
Mensagens em dois sentidos
Mensagens programadas
Modelos
Modelos de e-mails
Modelos personalizáveis
Modelos pré-elaborados
Moderação
Monitoramento
Monitoramento das redes sociais
Monitoramento de revisões
Monitoramento de tempo na página
Monitoramento de transações
Múltiplas campanhas
Múltiplas moedas
Múltiplas opções de pagamento
Notificações em tempo real
Opções de publicação
Opções de publicação de conteúdo
Orçamentos/estimativas
Otimização de taxas de conversão
Pagamentos eletrônicos
Pagamentos em pessoa
Pagamentos móveis
Pagamentos online
Pagamentos parciais
Painel
Painel de atividades
Palavras-chave móveis
Para arboristas
Para concessionárias de automóveis
Para organizações religiosas
Para quiropráticos
Para spas e salões de beleza
Participação do cliente
Perfis de clientes
Perguntas frequentes (FAQ)
Permissões por função
Personalização
Personalização
Personalização de mensagens
Pesquisa de texto completo
Pesquisa e filtro
Pesquisas do cliente
Planejamento de campanhas
Planejamento de cultos
Planejamento de pessoal
Planejamento do tratamento
Ponto de vendas (PDV)
Portal de autoatendimento
Portal de cobrança
Portal do associado
Portal do cliente
Portal do cliente
Prevenção de fraude de pagamento
Processamento de cartões de crédito
Processamento de cartões de débito/crédito
Processamento de faturas
Processamento de pagamentos
Processamento de pagamentos ACH
Programa de fidelidade
Promoção social
Publicação automática
Publicações de grupo
Publicidade social
Páginas de início/formulários web
Qualificação de leads
Rastreamento da interação entre usuários
Rastreamento de cliques
Rastreamento de comportamento
Rastreamento de conversão
Rastreamento de e-mails
Rastreamento de engajamento
Rastreamento de equipamentos
Rastreamento de fonte
Rastreamento de interações
Rastreamento de marca
Rastreamento de palavras chave
Rastreamento de pesquisa no site
Rastreamento de posições de palavras-chave
Rastreamento de páginas consultadas
Rastreamento de recomendações
Rastreamento de visitantes
Rastreamento de visitantes do site
Reagendamento
Reativo
Registro de cobrança
Relatórios de tráfego da Internet
Relatórios de vendas
Relatórios e análise de dados
Relatórios e estatística
Relatórios em tempo real
Relatórios personalizáveis
Renovação automática de pedidos
Reservas de quartos
Reservas online
Respondedores automáticos
Respostas automáticas
Ressegmentação por celular
Retargeting de redes sociais
Roteamento
Segmentação
Segmentação de campanhas
Segmentação de clientes
Segmentação de leads
Segmentação geográfica
Segmentação por comportamentos
Segmentação por público
Seguimento de status
Segurança de dados
Sincronização de calendários
Sistema de calendário ou lembretes
Suporte do cliente
Suporte por vídeo
Tarifas de mão de obra
Testes A/B
Testes multivariados
Visualização de dados
Várias localizações
Várias lojas
Bitrix24
#1 alternativa ao Marketing 360
O Bitrix24 é uma plataforma gratuita de colaboração com código aberto e na nuvem, que oferece ferramentas de CRM,...
monday.com
#2 alternativa ao Marketing 360
O monday.com é a plataforma de trabalho mais fácil para gerenciar qualquer equipe e qualquer projeto: Sincronize,...
Odoo
#3 alternativa ao Marketing 360
O Odoo é um pacote de aplicativos de negócios de código aberto personalizáveis e integrados. A maioria das necessidades...
Agile CRM
#4 alternativa ao Marketing 360
O Agile CRM combina poderosos recursos de automação, telefonia, Internet, dispositivo móvel, e-mail, agendamento e...
Classificação geral
(915)
---
Já tem o Marketing 360?
Ajude os compradores de software! As avaliações de programas ajudam outras pessoas a tomarem melhores decisões.
Escreva uma avaliação!
Exibindo 5 avaliações de 915
Usado

Diariamente

durante

6 a 12 meses

Fonte da avaliação
Classificação geral
Relação qualidade/preço

Praticidade

Suporte ao cliente

Probabilidade de recomendação

10.0

/10
Great Team of Professionals to Work With
Avaliado em 21/06/2018
It all works together. That is incredibly important. You need all your sources to be able to come...
It all works together. That is incredibly important. You need all your sources to be able to come into one location and be tracked. Leads are the businesses life blood.If you can't track everything you do, you are just shooting in the dark.
Vantagens
Most small businesses have a person to do their website, another to do their social media. Working with the team at Marketing 360 I have an expert in every field working on my businesses that are working together. They created a great logo, an incredible website that I have received major accolades for, social media, blogs, videos, etc. that all work together to make my business look professional and keep me on page one for all my keywords. Then they do all the things I hate doing like setting up and populating my CRM. They provide a calendar where my assistance can update my calendar. Then they do something most small businesses never do; they track EVERYTHING. We know immediately when something is working or not working. Most businesses are just shooting in the dark. This process take a while. If you only tried Marketing 360 for 6 months, you haven't given it a fair shake. Marketing takes a while. I know. I have been doing marketing for several years. It takes time to dial it in. Time busy business people do not have. That why I turned 99% of my marketing over to a TEAM, the team of Marketing 360; They work together to bring me customers and brand my business with a consistent message.
Desvantagens
I wish the calendar would tie into my other calendars. Other than that, I have been very satisfied with Marketing 360 and the software.
Resposta do Madwire
Roy, thank you so much for your review and feedback. We appreciate and value the feedback. All ships rise together and we are excited to work with you and build your business up continuously. Thanks for your business.
Setor: Saúde, bem-estar e condicionamento físico
Porte da empresa: 2-10 funcionários
Usado

Diariamente

durante

6 a 12 meses

Fonte da avaliação
Classificação geral
Relação qualidade/preço

Praticidade

Suporte ao cliente

Probabilidade de recomendação

10.0

/10
The CRM soft ware is not difficult to understand. For me it's about TIME BLOCKING ....
Avaliado em 14/09/2021
I enjoy my team [SENSITIVE CONTENT]. The entire experience from start until now has been profession...
I enjoy my team [SENSITIVE CONTENT]. The entire experience from start until now has been professional. I like having the support. Speaking weekly is invaluable.
Vantagens
The CRM soft ware is not difficult to understand. For me it's about TIME BLOCKING and actually taking the time to learn and push buttons. It's kind of like having a new cell phone. You learn new features along the way. I liked that everything is at your finger tips
Desvantagens
Maybe it was me. Maybe it was system interface errors. Not often but sometimes languages simply were not communicating. That's when you walk away and go have Margaritas. This happens in every situation where Tech is involved. Nothing to be concerned about .
Resposta do Madwire
Hi, Coach Kenya. So glad to hear you've enjoyed working with our team. Please let us know if there's ever anything specific in the platform that is giving you errors or putting you into a margarita-induced state. Our tech team definitely wants to know about that stuff so we can address them. We're looking forward to working with you for years to come!
Porte da empresa: 2-10 funcionários
Usado

Diariamente

durante

6 a 12 meses

Fonte da avaliação
Classificação geral
Relação qualidade/preço

Praticidade

Suporte ao cliente
IF YOU ARE THINKING ABOUT HIRING MARKETING360, YOU NEED TO READ THIS REVIEW
Avaliado em 10/03/2018
Vantagens
There are only two pros:
1) First and foremost, my contract with Marketing360 is finally over.
2) I was forced to learn everything about sales and marketing that I was trying to delegate.
Desvantagens
Honestly, I didn't want to write this review. I tried to forget about it and just accept my poor decision, but I just can't. I've been done working with the company for nearly a month now and it still bothers me.
Why? Well, I feel it's my public duty to save my fellow entrepreneurs from the jaws of deceit, empty promises, and weekends filled with bashing your head against your computer monitor.
To be perfectly frank, you'd be better off lighting your money on fire than hiring Marketing360 - at least doing so would spare you months of frustration, anger, and disappointment. Hiring them was the worst decision I've ever made.
Their sales guys were a bit pushy, but raised no red flags. The issues started after I signed my contract.
They convinced me that my website needed to be redone, so we embarked on a 2-month search for fool's gold. Unfortunately, I didn't realize that their web designers build their customer's websites on the back of a clunky, archaic platform that they call "UXI."
I have used Squarespace, Wix, Wordpress, Leadpages, and ClickFunnels, so I know a thing or two about website builders. UXI is unspeakably bad.
And the worst thing is that they can literally hold your website hostage - should you decide to part ways with them - because they have total control over the backend.
It took them over 2 months to "optimize my website for conversions" on UXI. I repeatedly requested access to the backend of this website during these 2 months and they told me that they couldn't allow me to do that because they were afraid that I would "break the site." Finally, my marketing executive relented and jokingly told me on a call that "if you break it, you bought it", referring to the complex UXi platform. She then conceded that their developers have trouble using it. Their developers!!
Who in their right mind would want to run their business website on a custom platform that its developers have trouble using?
At this point, I quickly learned how dreadful the whole platform was. Plus, the initial designs were complete garbage. I had to re-design my entire site myself using Wordpress and I did it over a weekend. It took me less than 48 hours to do the exact same thing that was taking them over 2 months!
At every step in the design, the Marketing360 team pushed back on my requests for edits. To them, this was a get-in-and-out, cookie-cutter, copy-and-paste job, while to me, my website is the face of my awesome company - my livelihood - and I truly cared how it represented me and my brand. I wanted it to be welcoming and thoughtful, not a clunky, "conversion-optimized" mess.
Things only went downhill from there.
Response time was generally about a day, which - in many parts of the country - is longer than Amazon takes to deliver your order. Even worse, they take off weekends, so if something goes wrong with an ad over the weekend, you're screwed. This ruined many of my weekends.
My marking executive did not deliver any ad mock-ups on time and she required so much hand-holding that I eventually just spoon fed her all of the ad copy, audience targeting segmentation, and literally everything else.
Just to be clear, I want to say that again...I quickly realized that the only way I could contain my losses in this terrible business relationship was to do all of the ads myself. I made ALL the landing pages, ALL of the copy, ALL of the ad images, created ALL the audiences, EVERYTHING! I had to even teach myself how to do Facebook retargeting, which was the major reason I hired them in the first place.
They require you to sign a 6-month contract and if you decide that you want out, they'll charge you an early termination fee. So, I just kept paying them to spend my money.
Marketing360 basically just worked as my Facebook ad bank, boosting my ads with the money that I gave them. Except this bank charges you thousands of dollars to help you waste your money.
As a 25-year-old who supports his "side hustle" business by working full time as an engineer, this essentially meant that I was just burning through my savings.
Shortly thereafter, my marketing executive sent me an email to tell me that she was leaving the company. I don't know if she quit or was fired, but I can't say I was surprised.
My new marketing executive began working with me 2 weeks before a huge product launch that I had been working on for months. This was basically a make-or-break product launch for my business that was on life support. Ironically, my useless marketing budget was to blame.
My new marketing executive was far better (hence the 2 stars), but the rocky relationship and abysmal results continued.
On January 23rd, 2018, I asked for a refund of all the unused ad credits that I hadn't spent.
In my contract, I was required to pay per month, of which went to ad credits. Little did I know that they actually skim off a percentage of all the ad credits spend to manage the ads. Something that was not spelled out in the contract.
When I asked to just take my unspent marketing budget and walk away, his management flatly declined despite us being outside of the 6-month contract window.
Their reason?? They said that they "want the opportunity to win my business back." I told them that there was nothing they could do to mend the relationship, and they still declined.
I even offered to pay them their "ad premium" (the percentage of money that they scrape off the top of every marketing dollar they spend for you - this was NOT mentioned at all in the contract by the way) on all but they still refused. I had to spend on underperforming ads just to burn through my money because the alternative was them simply keeping it.
And I say "underperforming ads" because I launched the EXACT SAME ADS (same images, videos, copy, targeting) and mine consistently had a 1,000% to 3,000% higher conversion. I showed them data from multiple ads proving this and they gave me the runaround every time.
Unbelievable. The icing on the cake was spending of my "creative hour credits" to one of their video editors for a 20-second promo clip and they sent me an unfinished version and told me that they burned through all the credits. They said I would have to pay them /hour to finish it. This doesn't make any sense because I provided all of the footage and told them precisely how I wanted it to be edited. Another thing that I ended up doing myself in a few hours.
If you scroll down to reviews left in August, you will see that I left a positive review. Well, I wish I could delete it, but I can't. The reason I left this review is that they hounded me for a review from week 1. After a handful of email requests to leave a review in the first month, I begrudgingly did because I didn't want to damage our already fragile relationship.
If you scroll down, you will see that there are NUMEROUS 1-star reviews, but for some reason, those reviews don't get factored into their perfect "5-star" score.
The only thing worse than the I wasted on this company was the stress and aggravation that plagued me on a daily basis. Once famously quipped that building a company is like "eating glass and staring into the abyss" - well obviously Elon has never hired Marketing360, because his entrepreneurial experience would have been worse.
One final point that you need to embrace: sales and marketing is THE MOST IMPORTANT part of your business. I wish businesses succeeded or failed by the quality of their product and service alone, but unfortunately, that's not the case. For the good of your business, you MUST NOT delegate your sales and marketing. If you are in the early stages of your business, this is even more important. You need to know that not all 20-somethings with an iPhone and 1,000 followers on Instagram know how to market in the digital world. If you can't market your business and sell your vision, don't expect someone to be able to do it for you.
If you know how to log into Facebook, then you can figure out how to make your own ads. I taught myself in the past 6 months and I've gotten pretty good.
Over the course of 8 months, Marketing360 did not help me to make a single sale. I spent working with Marketing360 with nothing to show for it.
I messed up, but you don't have to. Please do your homework and think long and hard about this decision.
I wish you all the best in your entrepreneurial endeavors.
Setor: Serviços ao consumidor
Porte da empresa: 11-50 funcionários
Usado

Semanal

durante

Mais de dois anos

Fonte da avaliação
Classificação geral
Relação qualidade/preço

Praticidade

Suporte ao cliente

Probabilidade de recomendação

8.0

/10
Good for retail service business
Avaliado em 14/09/2021
Seems to be getting the name and brand out in front of the public on multiple levels which is...
Seems to be getting the name and brand out in front of the public on multiple levels which is needed in the service business. Administrators are easy to work with and reach out often to see if there are things that need to be improved or updated.
Vantagens
Website is good. Marketing does not require a lot of hands on but I receive regular updates and the ability to respond if need be. Integrated well, especially email requests for service. Fits well with a retail service business that needs to constantly put our name in front of the public.
Desvantagens
No complaints for my company as it works well for us. I can see where it might not work well for other types of business that have a different clientele.
Resposta do Madwire
JoEllen, thank you for sharing! It's great to hear that our team is reaching out at a good cadence for you and that the brand advertising has been going well. We look forward to continuing to serve you!
Setor: Clínica de saúde mental
Porte da empresa: 2-10 funcionários
Usado

Diariamente

durante

Mais de dois anos

Fonte da avaliação
Classificação geral
Relação qualidade/preço

Praticidade

Suporte ao cliente

Probabilidade de recomendação

10.0

/10
Amazing Team, Amazing Software
Avaliado em 24/09/2021
[SENSITIVE CONTENT] and [SENSITIVE CONTENT] have been amazing in helping me generate referrals for...
[SENSITIVE CONTENT] and [SENSITIVE CONTENT] have been amazing in helping me generate referrals for the practice, to the extent where I was able to quit my job at the Veteran's affairs as a clinician and going full time on my private practice, a year later I was able to recruit my best friend and colleague to join my practice and soon I will be reaching out for a third clinician to fill in the spot as we catch up with the referrals, I am so lucky to have such a competent and amazing team! Go Madwire!
Vantagens
The process is very user friendly, no time is wasted on jumping any loops.
Desvantagens
There is nothing I currently do not like about it, I recommend it to anyone!
Perguntas frequentes sobre o Marketing 360
Abaixo estão algumas perguntas frequentes sobre o Marketing 360.
P: Que tipo de planos o Marketing 360 oferece?
O Marketing 360 oferece os seguintes planos de pagamento:
A partir de: US$ 25,00
Modelo de preços: Versão gratuita
Teste Grátis: Disponível
P: Quem costuma usar o Marketing 360?
Os clientes habituais do Marketing 360 são:
Profissional autônomo, 2-10, 11-50, 51-200, 201-500, 501-1.000, 1.001+
P: Em que idioma o Marketing 360 está?
O Marketing 360 está nos seguintes idiomas:
inglês
P: O Marketing 360 é compatível com disponíveis móveis?
O Marketing 360 é compatível com os seguintes dispositivos:
Android (celular), iPhone (celular), iPad (tablet)
P: O Marketing 360 se integra com quais outros aplicativos?
O Marketing 360 se integra com os seguintes aplicativos:
BigCommerce, Booker, Enecto Web Leads, Facebook for Business, Google Ads, Google Analytics, Gravity Forms, Lightspeed, LinkedIn for Business, QuickBooks, Shopify, Solid Commerce, Stripe, WooCommerce, Yahoo Small Business, Yext, Yotpo
P: Que nível de suporte o Marketing 360 oferece?
O Marketing 360 oferece as seguintes opções de suporte:
Email/Help Desk, Base de conhecimento, Suporte por telefone, Bate-papo
Categorias relacionadas
Veja todas as categorias de software encontradas para Marketing 360.