Sobre o Databox
Databox is a cloud-based business analytics tool that allows users to create custom analytics dashboards incorporating data from multiple sources, which can be viewed on any device. The system is designed for marketers, analysts, and CEOs, and offers one-click integrations with a range of cloud services and databases for data import, as well as an API for custom integrations.
The Databox Designer allows users to build KPI dashboards using a drag-and-drop editor, with the ability to customize views by changing data visualizations and adding metrics. Data from multiple sources can be displayed without requiring any code, and users can control access to their datawalls by restricting permissions and IP addresses. Live previews let users view data in real time, and the query builder can be used to import custom metrics, events, statistics, and goals. Users can also control advanced settings for each metric, such as modifying time intervals, currencies, and chart formats.
The Databox apps for iOS and Android automatically deliver daily scorecards to users' mobile devices at specified times, and weekly summaries containing metrics selected by users. Alerts are also automatically generated when trends emerge or sudden changes occur. Data can be annotated in the mobile app, and shared with teammates, and passcodes or Touch ID can be enabled to ensure that data is kept secure.
Preços a partir de:
159,00 US$/mês
Versão gratuita

Teste Grátis

Assinatura
5 principais alternativas ao Databox
Principais benefícios do Databox
Custom metrics, statistics, events, and goals can be imported from multiple cloud services and added into dashboards, with the option to preview the result during import.
Users can fine-tune the display of metrics, with advanced data modeling capabilities allowing users to change currencies and formats, compare multiple metrics on the same graph, choose between average and total values, switch between hourly and daily graphs, and more.
The datawall designer allows users to create custom datawalls with different colors, backgrounds, and logos, configure access permissions, and restrict IP addresses, all without requiring code.
Users are kept up-to-date with metrics and changes by daily scorecards which are delivered at the user's preferred time, weekly summaries which include the metrics users are most interested in, and alerts for any sudden changes or emerging trends.
Weekly summaries and daily scorecards can be customized, individual datacards can be created and assigned, and personalized alerts can be set up for each team member.
Consumidores típicos
Autônomos

Pequenas empresas

(2-50)

Médias empresas

(51-500)

Grandes empresas

(500 ou mais)
Implantação
Baseado na nuvem

Instalação local
Preços a partir de:
159,00 US$/mês
Versão gratuita

Teste Grátis

Assinatura
5 principais alternativas ao Databox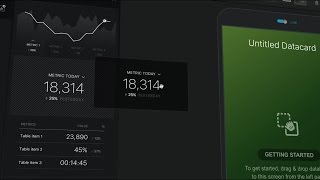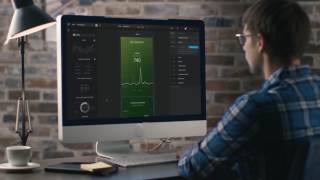 Total de recursos do Databox: 95
API
Acesso para Celular
Acompanhamento da atividade do cliente
Acompanhamento de atividades
Alertas/notificações
Alertas/transferência
Análise de dados de campanhas
Análise de dados do site
Análise de dados em tempo real
Análise de dados preditiva
Análise de dados visual
Análise de lucratividade
Análise de tendências
Análise de tendências de vendas
Análise do funil de vendas
Análise financeira
Análise por coorte
Análises pontuais
Arrastar e soltar
Atribuição multicanal
Atualização em tempo real
Ações ativadas por eventos
Conectores de dados
Consulta pontual
Controle da receita
Controles/permissões de acesso
Criação de painel
Dados em tempo real
Extração de dados
Ferramentas de colaboração
Funções/cálculos
Geração de relatórios financeiros
Geração pontual de relatórios
Gestão de auditorias
Gestão de campanhas
Gestão de experiência do cliente
Gestão do desempenho
Gestão do fluxo de trabalho
Imagem de marca personalizável
Importação/exportação de dados
Indicadores chave de desempenho (KPI)
Indicadores de desempenho
Indicadores de tendências e problemas
Integrações de terceiros
Logon único
Mapeamento de dados
Marketing de multicanal
Marketing por e-mail
Modelos personalizáveis
Monitoramento
Monitoramento do KPI
Monitoramento em tempo real
Múltiplas campanhas
Múltiplas fontes de dados
Notificações em tempo real
Notificações por push
Orçamentos/Previsões
Otimização de taxas de conversão
Painel
Painel de atividades
Painel personalizável
Painéis para celular
Painéis privados
Painéis públicos
Permissões por função
Personalização
Pesquisa e filtro
Planejamento estratégico
Portal do funcionário
Preparação de dados por autoatendimento
Previsão
Projeções
Publicação e compartilhamento
Quadros de resultados
Rastreamento de ROI
Rastreamento de comportamento
Rastreamento de conversão
Rastreamento de desinstalações
Rastreamento de engajamento
Rastreamento de eventos
Rastreamento de eventos no app
Rastreamento de retenções
Rastreamento de visitantes
Relatórios agendados/automatizados
Relatórios de marketing
Relatórios de resumos
Relatórios de vendas
Relatórios e análise de dados
Relatórios e estatística
Relatórios em tempo real
Relatórios personalizáveis
Segmentação de clientes
Sincronização de dados
Transformação de dados
Visualização de dados
Indicative
#1 alternativa ao Databox
Indicative is a cloud-based behavioral analytics platform for marketers, product managers and analysts that connects...
ReportGarden
#2 alternativa ao Databox
ReportGarden is a reporting & dashboards software that helps enterprise ad agencies prepare analysis & performance...
Microsoft Power BI
#3 alternativa ao Databox
O Microsoft Power BI converte dados em visualizações interativas avançadas, utilizando ferramentas de análise de...
Domo
#4 alternativa ao Databox
Domo is a data app platform that transforms businesses by putting data to work for everyone.
Classificação geral
(169)
---
Já tem o Databox?
Ajude os compradores de software! As avaliações de programas ajudam outras pessoas a tomarem melhores decisões.
Exibindo 5 avaliações de 169
Setor: Internet
Porte da empresa: 11-50 funcionários
Usado

Diariamente

durante

6 a 12 meses

Fonte da avaliação
Classificação geral
Praticidade

Suporte ao cliente

Probabilidade de recomendação

9.0

/10
Excellent for tracking all our key metrics in one place
Avaliado em 29/01/2021
Overall, a great tool for tracking and building boards on high-level metrics.
Overall, a great tool for tracking and building boards on high-level metrics.
Vantagens
I love being able to have complete customizable control of my key metrics dashboard. It allows me a daily snapshot of how we're performing. Plus, being able to schedule snapshots be sent to Slack and email, etc. is great. I also love the goals feature, being able to put our metrics into context like this is great.
Desvantagens
Some of the integrations are a little lacking, meaning data isn't always super accurate or up-to-date. We definitely cannot use a Databox board as a undisputed source of truth to report on, but rather as a snapshot to see trends. E.g. our Ahrefs Domain Rating is hardly ever correct on the board. I also wish there was a little more functionality within the integrations, the options for what you can pull from ActiveCampaign and Intercom are pretty lacking. And I wish they had a ChartMogul integration too!
Setor: Software
Porte da empresa: 51-200 funcionários
Usado

Diariamente

durante

1 a 5 meses

Fonte da avaliação
Classificação geral
Relação qualidade/preço

Praticidade

Suporte ao cliente

Probabilidade de recomendação

10.0

/10
Finally a Platform that checks all the boxes!
Avaliado em 30/04/2020
Vantagens
The things I enjoy most about Databox is the flexibility of this platform as well as the overall user interface. There are truly so many different options available for you to configure dashboards to your wants and needs. For example, Databox offers a ton of different data visualization options. Additionally, the ability to create custom metrics has proven to be an extremely useful and flexible tool in Databox as well. With regards to the interface, the platform overall is very aesthetically pleasing and my colleagues love the way the dashboards look. Overall, this platform really checks all the boxes for me. As a Marketing Data Analyst, I'm very happy.
Desvantagens
I think the only thing that can be improved with Databox is perhaps allowing an unlimited amount of dashboards for accounts or a higher amount of dashboards with each account subscription they offer. Users should be aware that to get a large amount of dashboards in your account, you will likely need the highest subscription. Other than that, I do not have any complaints at all. This platform truly has managed to have everything I want and need.
Razões para mudar para o Databox
Overall, I chose Databox over alternative products because I really enjoyed the UI for Databox the most and this is really important to people who will be the ones seeing these dashboards. For my colleagues, having dashboards that are very aesthetically pleasing makes a huge difference and Databox had the best looking platform out there (of course on top of all the other awesome features they offered as well). Although other competitors of Databox had very similar features, I chose Databox because it seemed to have the highest level of flexibility I wanted in an analytics platform as well as the nicest interface.
Setor: Publicidade e marketing
Porte da empresa: 2-10 funcionários
Usado

Semanal

durante

Mais de dois anos

Fonte da avaliação
Classificação geral
Relação qualidade/preço

Praticidade

Suporte ao cliente

Probabilidade de recomendação

7.0

/10
Performance Dashboarding that can be free for up to 3 connections!
Avaliado em 11/11/2022
I really enjoy using Databox dashboards. They make it easy for me to see all of the important data...
I really enjoy using Databox dashboards. They make it easy for me to see all of the important data that I need in one place. I can also customize the dashboards to show me exactly what I want to see. The only downside is that they can be a bit tricky to set up at first, but once you get the hang of it, they're great!
Vantagens
Databox is a great software for keeping track of your data. It's easy to use and has a lot of features that are really helpful. I like that it's always up to date and that I can access it from anywhere.
Desvantagens
I'm a huge fan of Databox. But sometimes i find it to be a bit clunky and difficult to use. The interface is not as user-friendly as I would like it to be. Additionally, I find the reporting options to be somewhat limited. Overall, i would still recommend Databox to others who want to make nice looking reports over multiple sources.
Razões para mudar para o Databox
It was 1 of the options my coworker already had experience in, and databox was able to make the connections with the tools we use most.
Porte da empresa: 11-50 funcionários
Usado

Diariamente

durante

1 a 5 meses

Fonte da avaliação
Classificação geral
Relação qualidade/preço

Praticidade

Suporte ao cliente

Probabilidade de recomendação

4.0

/10
Databox: Close, but no cigar...or even cigarillo ...
Avaliado em 24/02/2018
Vantagens
I work as the Director of Marketing Strategy at DD, which is an inbound marketing agency that services nonprofits and higher education institutions. We're a HubSpot certified partner agency and we were looking to Databox to help us make our client reports quicker, more interactive, and more robust. Databox's clean user-interface makes it really easy to notice trends...it also updates in almost real-time (if not real-time) which is helpful. The customizable dashboards are helpful as well...and there's no doubt that this tool is affordable to agencies like DD who need to report on a wide variety of metrics for 20+ accounts.
Desvantagens
While there are definitely some pros to Databox, there are also some key features that they are missing. For example, you can't customize date ranges for reports. You have to choose from a weekly, monthly, quarterly, or yearly basis...but you can't choose "Feb. 3 2017 - Feb. 23 2018" for example. This makes reporting very challenging if, for example, you start an inbound engagement with a client during the middle of the year and want to report on 6 month efforts and 12 month efforts that don't align perfectly with the Jan - Dec calendar year. Additionally, while the user-interface is clean, it's almost TOO white...our clients have found it really difficult to discern between traffic sources and points in time.
All of this is to say, I'm highly skeptical of reporting tools that don't let you customize the date and time of your reports...While Databox looks like 2018, it functions like 2010. We have cancelled our services as of now, but I have written emails and social posts to their product team and have encouraged them to "fix" the product and then come sell it to me again...
Setor: Contabilidade
Porte da empresa: 1 001-5 000 funcionários
Usado

Semanal

durante

6 a 12 meses

Fonte da avaliação
Classificação geral
Praticidade

Suporte ao cliente

Probabilidade de recomendação

10.0

/10
Data visualization solution
Avaliado em 15/11/2022
Fits perfectly on the mobile. I appreciate it
Fits perfectly on the mobile. I appreciate it
Perguntas frequentes sobre o Databox
Abaixo estão algumas perguntas frequentes sobre o Databox.
P: Que tipo de planos o Databox oferece?
O Databox oferece os seguintes planos de pagamento:
A partir de: 159,00 US$/mês
Modelo de preços: Versão gratuita, Assinatura
Avaliação gratuita: Disponível
Track & improve your performance at an affordable price. We offer a 15-day free trial of any paid plan, no credit card required. We also provide extensive setup help to users for free as part of onboarding. Free: $0, includes up to 3 Data Source Connections + 3 Databoards + 5 users + daily data refresh Starter: starts at $91/month Professional: starts at $169/month Performer: starts at $289/ month Learn more about our pricing & packaging here: https://databox.com/pricing
P: Quem costuma usar o Databox?
Os clientes habituais do Databox são:
Profissional autônomo, 2-10, 11-50, 51-200, 201-500, 501-1 000, 1 001-5 000
P: Em que idioma o Databox está?
O Databox está nos seguintes idiomas:
inglês
P: O Databox é compatível com dispositivos móveis?
O Databox é compatível com os seguintes dispositivos:
Android (celular), iPhone (celular), iPad (tablet)
P: O Databox se integra com quais outros aplicativos?
O Databox se integra com os seguintes aplicativos:
AccuRanker, ActiveCampaign, Ahrefs, Amazon Redshift, Asana, BigCommerce, Bitbucket, CallRail, Campaign Monitor, Chartbeat, Copper, Drift, Eventbrite, GitHub, Google Ads, Google Analytics 360, Google Search Console, Google Sheets, Harvest, Help Scout, HubSpot CRM, HubSpot Marketing Hub, HubSpot Service Hub, Infusionsoft CRM Singapore, Instagram, Intercom, Intrix CRM, Jira, Klaviyo, LinkedIn for Business, Localytics, Mailchimp, Make, Marketo Sales Connect, Meta for Business, Microsoft SQL Server, Mixpanel, Mixpanel Export Tool, Moz, MySQL, Optimizely, Pardot, PayPal, Pipedrive, PostgreSQL, ProfitWell, Quickbooks Online, SMS Reviews, Salesforce Platform, Semrush, SendGrid, Seventh Sense, SharpSpring from Constant Contact, Shopify, Slack, Snowflake, StackAdapt, Stripe, SurveyMonkey, Twitter, Vimeo, Wistia, WooCommerce, Xero, YouTube Mentions, Zapier, Zendesk Suite
P: Que nível de suporte o Databox oferece?
O Databox oferece as seguintes opções de suporte:
Email/Help Desk, FAQs/Fórum, Base de conhecimento, Bate-papo
Categorias relacionadas
Veja todas as categorias de software encontradas para Databox.