Aquilon ERP
Integrated enterprise resource planning (ERP) solution
Sobre o Aquilon ERP
Aquilon ERP, offered by Aquilon Software, is an enterprise resource planning solution for small and mid-sized business. Besides the core ERP functionalities, the solution also provides additional tools for managing financials, customer relationships, supply chain, inventory, and manufacturing processes. The application provides visibility into key business areas and allows users to track multiple business operations from a single interface.
Aquilon ERP provides real-time visibility into business data and helps to make accurate decisions. The Aquilon ERP contact management module allows users to record the name and contact details of both customers and suppliers. The solution allows users to add unlimited numbers of contacts, manage multi-channel communications with customers, record entire conversation history and generate follow-up plans based on the level and the type of last engagement. The finance management module offers a full range of financial operations including accounts payable & receivable, payroll management, billing, invoicing, and financial reporting.
Aquilon ERP supply chain module helps to streamline supply chain operations and monitor the end-to-end movement of raw materials and final products. The manufacturing module allows managers to track goods throughout the production stages. All these modules seamlessly integrate together to offer a single collaborative ERP solution in which both data and information are synced in real time.
Users can access Aquilon ERP on their Windows tablets and mobile devices via the Aquilon2Go mobile application. The solution is available as an on-premises software, hosted solution or as a SaaS-based solution. Discrete manufacturers, chemical manufacturers, jewelry manufacturers, wholesalers, and suppliers use Aquilon ERP for business process management.
Preços a partir de:
US$ 1.300,00
Teste Grátis
Licença única
Assinatura
Compare com as alternativas mais populares
Principais benefícios do Aquilon ERP
• Aquilon ERP provides team managers with real-time visibility into floor and administrative data to eliminate guess work and make better decisions.
• The software syncs data entered in any of the integrated modules across the entire application in real-time so that different users do not have to rewrite the same information multiple times.
• Aquilon ERP's management dashboard offers a 360-degree view of business activities and offers drill-down capabilities to view specific details wherever required.
• The software offers the choice of on-premise, hosted or SaaS-based installation as per business requirement.
• Aquilon ERP helps to prioritize customers by automatically calculating the value of each customer using a customizable algorithm.
Mercados
Estados Unidos, Canadá, Reino Unido
Preços a partir de:
US$ 1.300,00
Teste Grátis
Licença única
Assinatura
Compare com as alternativas mais populares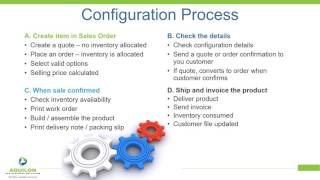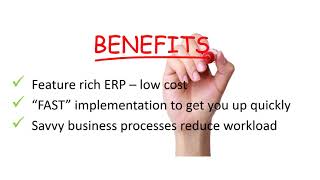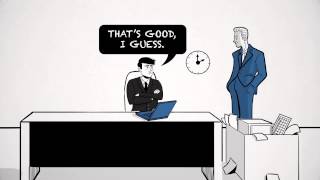 Total de recursos do Aquilon ERP: 85
Acesso remoto
Administração da distribuição
Alertas/transferência
Antecedentes profissionais
Análise de dados de vendas
Análise de dados em tempo real
Análise de despesas
Análise do rendimento da produção
Armazenamento de documentos
Atributos definidos pelo usuário
Atualizações em tempo real
Balanço
Balanço de perdas e lucros
Banco de dados de contatos
Banco de dados do cliente
Campos personalizados
Categorização
Cobrança e faturamento
Comunicação multicanal
Conciliação bancária
Consolidação e reagrupação
Consulta pontual
Controle de comparecimento
Controle do acesso
Criação de relatórios personalizável
Cronograma de seguimento
Cálculo de comissões
Dados em tempo real
Elaboração de orçamentos
Estimativas
Ferramentas de planejamento
Filtragem de dados
Fluxo de trabalho configurável
Geração pontual de relatórios
Gerenciamento de configuração
Gerenciamento de contatos
Gerenciamento de documentos
Gerenciamento de faturas
Gerenciamento de pedidos de compra
Gestão da contabilidade
Gestão da folha de pagamento
Gestão da função
Gestão de armazéns
Gestão de ativos fixos
Gestão de compras
Gestão de estoques
Gestão de estoques do varejo
Gestão de exceções
Gestão de expedição
Gestão de fornecedores
Gestão de orçamentos
Gestão de pedidos
Gestão de permissões
Gestão do fluxo de caixa
Gestão financeira
Histórico de contatos
Histórico do cliente
Importação de dados
Importação/exportação de dados
Integração da contabilidade
Integração de CRM
Integração do Microsoft Outlook
Interface para arrastar e soltar
Lembretes
Listas de materiais
Múltiplas empresas
Múltiplas moedas
Notificações automáticas
Notificações por e-mail
Painel de atividades
Pedidos de vendas
Permissões por função
Planejamento da cadeia de fornecedores
Priorizar
Processamento de pedidos
Rastreamento de estoque
Rastreamento de historial
Rastreamento do custo
Razão geral
Registro de auditoria
Relatórios e estatística
Relatórios em tempo real
Reposição de estoque
Visualização de dados
Visualizações filtradas
Continuans
#1 alternativa ao Aquilon ERP
Continuans ERP is a scalable postmodern Enterprise Resource Planning solution designed to help you manage your...
QuickBooks Commerce
#2 alternativa ao Aquilon ERP
QuickBooks Commerce (formerly TradeGecko) is powerful cloud-based inventory and order management software for growing...
simPRO
#3 alternativa ao Aquilon ERP
simPRO is a powerful field service management software solution that helps trade contractors streamline operations to...
ERPNext
#4 alternativa ao Aquilon ERP
O ERPNext é um sistema ERP de código totalmente aberto para empresas de diferentes tamanhos (pequenas, médias e grandes...
---
Já tem o Aquilon ERP?
Ajude os compradores de software! As avaliações de programas ajudam outras pessoas a tomarem melhores decisões.
Escreva uma avaliação!
Exibindo 5 avaliações de 34
Usado

Diariamente

durante

Mais de dois anos

Fonte da avaliação
Classificação geral
Relação qualidade/preço

Praticidade

Suporte ao cliente
Long time client
Avaliado em 08/01/2018
Vantagens
very reliable and stable powerful tools great sales analysis and easy to integrate with other programs.
Training new recruits is easy and efficient
The contact manager is very helpful
Desvantagens
The quoting module needs to be more friendly. Would like quotes to reflect inventory promised as well as keep track of all quotes sent to individual customers
Resposta do Aquilon Software
The latest upgrade to the software will take care of the information for the quoting system as it now has user defined fields in the quote module. This upgrade has been released and the client is due to get the upgrade shortly
Setor: Fabricação de alimentos
Porte da empresa: 2-10 funcionários
Usado

Diariamente

durante

6 a 12 meses

Fonte da avaliação
Classificação geral
Relação qualidade/preço

Praticidade

Suporte ao cliente

Probabilidade de recomendação

10.0

/10
Comprehensive software that tracks everything you need for your business at a good price!
Avaliado em 22/11/2018
We started using Aquilon about 6 months ago and we have still not utilized all its features (partly...
We started using Aquilon about 6 months ago and we have still not utilized all its features (partly due to a lack of time). However, we are happy we made the switch to Aquilon: it has not disappointed us and we keep discovering its great potential in our (slow) learning process.
Vantagens
What we like the most about Aquilon is that it pretty much does it all (accounting, invoicing, inventory, CMR, purchasing, manufacturing module and analysis). No need to synchronize data between different programs and applications (huge time saver and minimize data errors). All the different modules work seamlessly. Another great advantage is that the software is cloud based and can be accessed from anywhere at any time with a simple internet connection.
The role-base access control feature of Aquilon is also a key characteristic in order to have more control over what the employees can or cannot do as we grow bigger.
The staff at Aquilon is very responsive and they have always gotten back to our questions or solved our issues within the same day.
Being based in Vancouver, BC ourselves, the fact that Aquilon is from Vancouver is a big advantage to keep training fees low. Knowing the person you work with in person is always an added bonus.
Lastly and most importantly, Aquilon is priced very competitively for an all-in-one software.
Desvantagens
The biggest challenge we have is to get used to how the software works. Many things are not easily undone/cancelled. It makes the software robust but in the beginning that makes it quite intimidating to use. As a small business, we did not have the money to follow a comprehensive training and felt a bit lost and insecure at first. However, the more we use it, the more we understand and the easier it becomes. Just take it one module at a time!
Setor: Logística e cadeia de fornecimento
Fonte da avaliação
Classificação geral
Praticidade

Suporte ao cliente

Probabilidade de recomendação

7.0

/10
Review
Avaliado em 20/05/2015
Vantagens
Easy of use and responsive/knowledgable staff members
Desvantagens
Period based system did not work well for our company
Classificação geral
Praticidade

Suporte ao cliente
REVIEW
Avaliado em 10/05/2013
THIS IS A VERY GOOD STABLE PRODUCT THAT SHOULD MEET ANY SMALL TO MID SIZE BUSINESS NEED IN A COST...
THIS IS A VERY GOOD STABLE PRODUCT THAT SHOULD MEET ANY SMALL TO MID SIZE BUSINESS NEED IN A COST EFFECTIVE AND FUNCTIONAL MANNER FOR MANY YEARS. CONSISTENT UPDATES ARE IMPROVING THIS PRODUCT. INVENTORY MANAGEMENT, SALES ORDER ENTRY AND QUICK CHECK WRITING ARE MUCH BETTER THAN QUICKBOOKS OR SIMILAR PRODUCTS. THE STABILITY, INVENTORY MANAGEMENT, A/R AND A/P FUNCTIONS MAKE IT A VERY FUNCTIONAL PRODUCT FOR ANY BUSINESS. AS A WEARER OF MANY HATS, I CAN USE THIS PRODUCT ON THE FLY TO ACQUIRE SALES INFORMATION OR FINANCIAL DATA THAT HELP ME MAKE QUICK DECISIONS TO IMPROVE PROFITABILITY AND GROW MY BUSINESS. I HIGHLY RECOMMEND THIS PRODUCT FOR ANY BUSINESS THAT NEEDS A COST COMPETITIVE PRODUCT WITH GREAT STABILITY, EASE OF USE AND IS SCALABLE FOR GROWTH.
Vantagens
VERY STABLE WITH NO "CRASHING." REGULAR UPDATES MAKE THE SYSTEM MORE ROBUST. REVIEWS AND QUERIES ARE SIMPLE STRAIGHTFORWARD AND INCLUDE MOST NECESSARY INFORMATION. ABILITY TO EXPORT DIRECTLY TO EXCEL MAKES CODE CHANGES AND PRODUCT UPDATES VERY EASY. SHORTCUT KEYS ARE VERY USEFUL IN SPEEDING UP DATA ENTRY AND PROCESSING. SECURITY PROTOCOLS LIMIT ACCESS FOR FUNCTION SPECIFIC EMPLOYEES.
Desvantagens
PRE-PRINTED FORMS MUST BE USED FOR PICKING TICKETS INVOICES ETC...COULD USE .PDF OR SOME OTHER FORM CAPTURE. SOME MODULE QUERIES ARE UNAVAILABLE OR LIMITED IN SCOPE THOUGH I HEAR THEY ARE ON THE WAY.
Resposta do Aquilon Software
Tom's comments are spot on. We are continually improving the product and will be releasing our new printing system within the next 3 months that will allow users to set up their own or use standard laser forms for all outgoing documentation.
Setor: Agricultura
Fonte da avaliação
Classificação geral
Praticidade

Suporte ao cliente

Probabilidade de recomendação

10.0

/10
Great software for the price - highly recommend
Avaliado em 19/05/2015
Vantagens
Its a fully featured software system at a very good price. The vendor is very helpful and willing. It does everything we need for our business and has many features we hope to use in the future as we grow.
Desvantagens
Because the software has been around for a while the vendor has not yet re-developed all of the software into their new interface. At first this was a problem but they are making good progress and when its complete its going to be a fabulous product. But I guess that's why its priced the way it is for now.
Perguntas frequentes sobre o Aquilon ERP
Abaixo estão algumas perguntas frequentes sobre o Aquilon ERP.
P: Que tipo de planos o Aquilon ERP oferece?
O Aquilon ERP oferece os seguintes planos de pagamento:
A partir de: US$ 1.300,00
Modelo de preços: Licença única, Assinatura
Teste Grátis: Não disponível
Aquilon comes with three different licensing options based on the deployment model selected by the business: On-premise, Hosted, or SaaS. Pricing is per concurrent user. Contact Aquilon Software for full pricing information.
P: Quais são os principais recursos do Aquilon ERP?
O Aquilon ERP oferece os seguintes recursos:
Accounts payable & receivable
Activity dashboard for monitoring business process
Ad-hoc reporting
Audit trials of employee activity
Automatic PO creation
Billing system integration
Centralized workflow
Create standard reports
Financial integration
Import / export data across applications
Integrated CRM capabilities
Manage employee payroll
Manage inhouse and warehouse inventory
Manage quotes and estimates
Manage stock purchasing
Multi-channel communication
Order fulfillment management
Real Time analytics
Real time reporting
Real-time updates and data visibility
Remote accessibility
Sales and margin planning
Sales management
Supply chain management
Track finances and manage cash flows
User-defined queries
Warranty tracking capabilities
P: Quem costuma usar o Aquilon ERP?
Os clientes habituais do Aquilon ERP são:
Pequenas empresas, Empresas de médio porte
P: Em que idioma o Aquilon ERP está?
O Aquilon ERP está nos seguintes idiomas:
Inglês
P: O Aquilon ERP é compatível com disponíveis móveis?
Não temos informações sobre os dispositivos compatíveis com o Aquilon ERP.
P: O Aquilon ERP se integra com quais outros aplicativos?
O Aquilon ERP se integra com os seguintes aplicativos:
Microsoft Excel, Microsoft Outlook, SphereWMS
P: Que nível de suporte o Aquilon ERP oferece?
O Aquilon ERP oferece as seguintes opções de suporte:
Suporte online, Suporte por telefone, FAQs
Categorias relacionadas
Veja todas as categorias de software encontradas para Aquilon ERP.