Resumo do AND CO
O que é o AND CO?
O AND CO da Fiver é uma solução baseada na nuvem para trabalhadores autônomos e de pequenas empresas, projetada para otimizar o processo de controle do tempo e de despesas com ferramentas como faturamento, criação de contratos, controle do tempo, rastreamento de despesas, pagamentos e mais. AND CO também fornece suporte nativo a aplicativos móveis para Android e iOS.
AND CO promete levar comodidade e automação à administração do negócio principal para trabalhadores autônomos e pequenas empresas. A solução baseada na nuvem é compatível com aplicativos nativos de smartphones para dispositivos iOS e Android, fornecendo acesso intuitivo ao painel para recursos de controle do tempo, registro de despesas, cobrança, faturamento e autorização sem papel de contratos de serviço. Os usuários podem registrar o tempo por projeto e atividade sem perder um minuto, usando um temporizador de um toque que permite instâncias de fonte dupla (nas quais dois temporizadores são necessários ao mesmo tempo). Qualquer tempo perdido de atividade pode ser marcado em folhas de ponto manuais antes que as faturas sejam geradas, para cobrar com precisão cada segundo trabalhado. Da mesma forma, a gravação das despesas incorridas é compatível com a capacidade de encaminhar recibos para o sistema por e-mail ou fotografando em um dispositivo móvel e arquivando através do aplicativo. Esse recurso salva todos os recibos em um único local para produzir relatórios fiscais essenciais, levantar as contas dos clientes e muito mais. Outras transações com cartão de crédito e conta bancária também podem ser importadas para reivindicar automaticamente deduções fiscais.
Além disso, os usuários do AND CO podem aceitar pagamentos de clientes diretamente no aplicativo através de vários métodos. Uma página pessoal PayMe pode ser usada para orientar os clientes sobre possíveis opções de pagamento, que incluem PayPal, cartão de crédito ou transferências por câmara de compensação automatizada (ACH na sigla em inglês). Todas as opções são protegidas com medidas bancárias e sem taxa adicional, além de fornecer alertas e rastreamento de pagamento úteis.
Resumo do AND CO
Mídias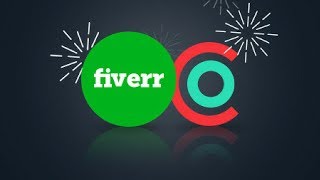 AND CO - Avaliações
AND CO - Avaliações
Relação qualidade/preço
4,8
99%
dos usuários recomendam este app
Brilliant experience with this software. The more I use it, the more I fall in love with it. It has significantly reduced the time I spent working on "tedious" business tasks such as accounts and invoicing. It's helped to streamline my processes and I'm looking forward to seeing what new features they come out with in the future.
---
Overall, my experience has been positive. I am happy I switched over and have intentions of staying put!
---
Two years ago no competitor was offering the breadth of features that AND.CO offered for free. It felt like someone out there was finally rooting for me as a newly started out freelancer, rather than charging hefty fees (ahem, Bonsai at $16/month billed annually). I began to worry when I read that AND.CO was bought by Fiverr roughly a year ago. Press releases said nothing would change, therefore the software would remain free. A few months later the free account only allowed for 1 active client, which is workable if you archive clients you don't need right away. They created 1 alternative Pro plan that costs a whopping $18/month billed annually. AND.CO still had a lot of great features and I loved the customer service so I cut my losses and started archiving and unarchiving clients. May 2020—COVID-19 has put available work at an all-time low for many freelancers. Self-employed workers have endured over a month of no unemployment benefits and are just now getting some relief (if they can manage to successfully apply and meet the requirements). AND.CO chooses this time to inform me that you can no longer unarchive archived clients on the free account. Basically you can only have 1 client, which makes the free account useless for most. I'm disgusted, I thought they cared more about their users. This was such a hard blow I switched to Harvest the same day I got the email. If you truly care about supporting freelancers, don't start making them shell out money during a pandemic!
---
It has really helped us see the whole picture from starting with a client through to the final invoice and then being able to track our income and expenses. Other than being a full on CRM (which I am not asking for) it really does have everything we use in one place. That is really the best part. I got this program before the "Pro" feature where there was everything available and no restriction to number of active clients, so it was a little rough to adjust to the suddenly this program that you have been using and getting used to is now going to cost you money. But it has been worth the money that we have spent, so not really a problem, just a (very) minor inconvenience.
---
I have been using AND CO's free version for a couple of years now. I was a little concerned when they started charging for the software, but the monthly subscription is well worth the many improvements I've seen since I started paying. Their support team is the best! Not only are they fast and responsive, they are always friendly and willing to answer my many questions. I would recommend AND CO to any freelancer who is looking for an accounting and project management system.
---
Compare as alternativas por classificação geral
Compare com alternativas
Compare as alternativas por recomendação dos usuários
Compare com alternativas
Preço do AND CO
Compare as alternativas por relação qualidade/preço
Compare com alternativas
Recursos do AND CO
Recursos do AND CO
Criação de relatórios personalizável
Gestão do fluxo de trabalho
Importação/exportação de dados
Integração da contabilidade
Compare as alternativas por avaliações dos recursos
Compare com alternativas
Categorias
Perguntas frequentes sobre o AND CO
Perguntas frequentes sobre o AND CO
Abaixo estão algumas perguntas frequentes sobre o AND CO.
P: Que tipo de planos o AND CO oferece?
O AND CO oferece os seguintes planos de pagamento:
Modelo de preços: Gratuito, Assinatura
Teste Grátis: Disponível
P: Quais são os principais recursos do AND CO?
Não temos informações sobre os recursos do AND CO.
P: Quem costuma usar o AND CO?
Os clientes habituais do AND CO são:
Pequenas empresas, Autônomos
P: Em que idioma o AND CO está?
O AND CO está nos seguintes idiomas:
Inglês
P: Que tipo de planos o AND CO oferece?
O AND CO tem os seguintes planos de preços:
Gratuito, Assinatura
P: O AND CO é compatível com disponíveis móveis?
O AND CO é compatível com os seguintes dispositivos:
Android, iPhone
P: O AND CO se integra com quais outros aplicativos?
O AND CO se integra com os seguintes aplicativos:
BugHerd, Google Calendar, Mailchimp, PayPal, Shopify, Slack, Stripe, Zapier
P: Que nível de suporte o AND CO oferece?
O AND CO oferece as seguintes opções de suporte:
Suporte online, Base de conhecimento, FAQs