OnPay
Award-winning payroll and HR that move businesses forward
Sobre o OnPay
OnPay's payroll and HR save business owners over 15 hours a month, and frees them up to focus on the bottom line. "It's an easy, quick, mobile-friendly system that doesn't require a steep learning curve," according to Entrepreneur, and it was also PCMag's Editors' Choice.

• Run payroll in minutes
• Automate all the taxes
• Let employees do more themselves
• Simplify your HR processes
• And offer top-notch benefits in any state

It's just $40 plus $6 per person each month for everything OnPay does — easily the best value among premium payroll providers. The monthly fee includes best-in-class integrations with QuickBooks, Xero, and top time-tracking software, as well as all quarterly and year-end tax filings, and time-saving HR tools. OnPay's team will even help you get set up by adding prior wages and employee information for you. You can add on integrated benefits, a 401(k) plan, or pay-as-you-go workers' comp.
Preços a partir de:
40,00 US$/mês
Versão gratuita

Teste Grátis

Assinatura
5 principais alternativas ao OnPay
Principais benefícios do OnPay
OnPay automates payroll tax filing and payments, with accuracy guaranteed.
Self onboarding and a self-service portal enable employees to enter and edit their own personal details, as well as access paystub information.
OnPay's mobile-optimized design allows businesses to access payroll features anywhere, from any device.
Businesses can manage benefits and HR in one place with OnPay's health insurance, 401(k) retirement and workers' comp options, plus integrations with top back office software.
Businesses can streamline HR processes with document storage and leave accruals functionality, plus an HR library complete with employee handbook templates, performance plans and annual reviews.
Consumidores típicos
Autônomos

Pequenas empresas

(2-50)

Médias empresas

(51-500)

Grandes empresas

(500 ou mais)
Implantação
Baseado na nuvem

Instalação local
Preços a partir de:
40,00 US$/mês
Versão gratuita

Teste Grátis

Assinatura
5 principais alternativas ao OnPay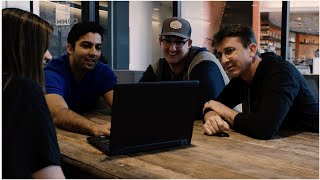 Total de recursos do OnPay: 65
Acompanhamento de atividades
Alertas/notificações
Aprendizagem e desenvolvimento
Armazenamento de documentos
Arquivo morto e retenção
Assinatura eletrônica
Automatização de processos e fluxos de trabalho
Banco de dados de funcionários
Controle de licenças
Controle de licenças médicas
Controle do processo de aprovação
Controles/permissões de acesso
Cumprimento Tributário
Dados em tempo real
Depósito direto
Ferramentas de colaboração
Fluxo de trabalho configurável
Formulários de verificação eletrônica/I-9
Formulários eletrônicos
Gerenciamento de documentos
Gestão da folha de pagamento
Gestão da orientação do fluxo de trabalho
Gestão de RH
Gestão de auditorias
Gestão de benefícios
Gestão de capacitação
Gestão de conformidade
Gestão de formulários
Gestão de funcionários
Gestão de modelos
Gestão de políticas
Gestão de tarefas
Gestão do fluxo de trabalho
Gestão do tempo livre
Implantação baseada na web
Impressão de cheques
Incorporação
Incorporação de funcionários
Integrações de terceiros
Lembretes
Manual de funcionários
Modelos personalizáveis
Múltiplos estados (EUA)
Painel de atividades
Para a nuvem
Para contadores
Para pequenas empresas
Penhora do salário
Perfil dos funcionários
Permissões por função
Portal de autoatendimento
Portal do funcionário
Portal para funcionários
Preparação do W-2
Rastreamento de 401(k)
Rastreamento de conformidade
Rastreamento de vagas e licenças
Relatório de Nóminas
Relatórios e análise de dados
Relatórios e estatística
Relatórios em tempo real
Relatórios personalizáveis
Solicitações de tempo livre
Terceirização da folha de pagamento
QuickBooks Payroll
#0 alternativa ao OnPay
QuickBooks Payroll is a cloud-based payroll solution for small businesses which offers automatic payroll tax calculation...
Patriot Payroll
#1 alternativa ao OnPay
We offer 2 payroll options for small business owners in the USA to choose from: Basic Payroll and Full Service...
Rippling
#2 alternativa ao OnPay
O Rippling facilita a gestão da folha de pagamento, benefícios, RH e TI da empresa, tudo em uma plataforma moderna. Ele...
RUN Powered by ADP
#3 alternativa ao OnPay
RUN Powered by ADP® is a proven small business payroll solution built with ADP's experience and knowledge gained from...
Classificação geral
(413)
---
Já tem o OnPay?
Ajude os compradores de software! As avaliações de programas ajudam outras pessoas a tomarem melhores decisões.
Exibindo 5 avaliações de 413
Perguntas frequentes sobre o OnPay
Abaixo estão algumas perguntas frequentes sobre o OnPay.
P: Que tipo de planos o OnPay oferece?
O OnPay oferece os seguintes planos de pagamento:
A partir de: 40,00 US$/mês
Modelo de preços: Assinatura
Avaliação gratuita: Disponível
First month free, base fee of $40 + $6 per employee per month
P: Quem costuma usar o OnPay?
Os clientes habituais do OnPay são:
Profissional autônomo, 2-10, 11-50, 51-200, 201-500
P: Em que idioma o OnPay está?
O OnPay está nos seguintes idiomas:
espanhol, inglês
P: O OnPay é compatível com dispositivos móveis?
O OnPay é compatível com os seguintes dispositivos:
P: O OnPay se integra com quais outros aplicativos?
O OnPay se integra com os seguintes aplicativos:
Autofy, Deputy, Humanity, QuickBooks Online Advanced, QuickBooks Time, Quickbooks Online, When I Work, Xero
P: Que nível de suporte o OnPay oferece?
O OnPay oferece as seguintes opções de suporte:
Email/Help Desk, FAQs/Fórum, Base de conhecimento, Suporte por telefone, Bate-papo
Categorias relacionadas
Veja todas as categorias de software encontradas para OnPay.