MRI Software
Cloud-based real estate and investment management software
Sobre o MRI Software
MRI Software is a provider of real estate software applications and hosted solutions, offering a flexible technology platform and connected cloud-based ecosystem. Designed to meet the diverse requirements of real estate owners, operators, occupiers and investors, MRI's products span areas of property-level management and accounting, to investment modeling and analytics for the global commercial and residential markets. A suite of available solutions includes Platform X, MRI's flagship SaaS suite that centralizes property data with secure Single Sign ON (SSO) support to deliver access across a range of integrated modules. Financial accounting, real estate lifecycle management, automated residential and commercial leasing, retail, leasing CRM support and tenant portal provision all feature along with reporting and analytics capabilities.
Other more targeted MRI solutions then go on to cover Investment Management for investment lifecycle management, plus MRI Horizon for commercial, retail and residential property owners. This multi-language solution delivers BI-powered insights and visibility onto real estate portfolio performance with graphical dashboards and cross-browser access. Horizon CRE focuses specifically on occupiers, before MRI Qube Property Management and Sales and Lettings offer end-to-end functionality respectively. MRI FM for facilities management covers maintenance scheduling, work orders, contractor management and asset tracking for contractors, while MRI Planet extends that with FM process control tools including mobile app support.
Versão gratuita
Teste Grátis
Assinatura
5 principais alternativas ao MRI Software
Principais benefícios do MRI Software
• MRI Software provides an "open and connected" online, SaaS-based platform of real estate management solutions that are designed to be flexible enough to meet the requirements of property brokers, agents, investors, operators and owners within corporate or residential sectors.
• MRI's lease management solutions include MRI Lease Flow that incorporates a CRM which automates the leasing process by centralizing lease data collection and management within a single location.
• Integrated online property management portals are available, including Tenant Connect for giving tenants access to personal account information, plus Resident Connect for paying rent, viewing statements and raising service requests.
• MRI FM for facilities management covers preventative maintenance planning with asset tracking and management features supported by mobile solutions for iOS, Android and Windows devices.
• MRI Workspeed is an end-to-end real estate operations management app available for iOS and Android, offering service request creation and dispatch tools for property managers, engineers and tenants.
• Reporting capabilities include MRI's AnalytiX Portal built on data visualization software Tableau to provide visual analytics, on-demand dashboards, ad hoc analyses and collaborative insights – optimized for secured access across mobile devices.
Mercados
Austrália, Canadá, Reino Unido, México, Nova Zelândia, Estados Unidos e outros 1
Versão gratuita
Teste Grátis
Assinatura
5 principais alternativas ao MRI Software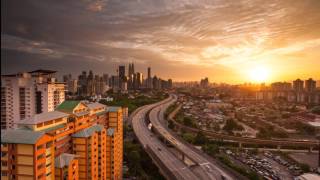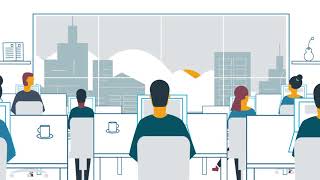 Total de recursos do MRI Software: 91
API
Acesso para Celular
Acompanhamento de inquilinos
Administração de impostos
Administração de website
Agendamento de manutenção
Alertas da datas críticas
Alertas/notificações
Análise de dados visual
Análises de fluxo de caixa
Arrastar e soltar
Banco de dados de imóveis
Benchmarking
Cobrança e faturamento
Consulta de crédito
Contabilidade
Controle de despesas
Criação de arrendamentos
Criação de painel
Cronograma de amortização
Cronograma de instalações
Cálculo de taxa de atraso
Fluxo de trabalho configurável
Geração pontual de relatórios
Gerenciamento de contatos
Gerenciamento de documentos
Gerenciamento de pedidos de compra
Gestão da manutenção
Gestão da ocupação
Gestão de ativos fixos
Gestão de carteira
Gestão de conformidade
Gestão de contratos e licenças
Gestão de fundos
Gestão de imóveis
Gestão de inspeções
Gestão de locação
Gestão de mudanças
Gestão de pedidos de trabalho
Gestão de propriedade comercial
Gestão de seguros
Gestão de transações
Gestão de vagas
Gestão do ciclo de vida do recurso
Gestão do fluxo de trabalho
Gestão do risco
Gestão financeira
Imagem de marca personalizável
Importação/exportação de dados
Imóveis residenciais
Indicadores de desempenho
Integração da contabilidade
Integrações de terceiros
Lembretes
Locação residencial
Locações comerciais
Locações varejistas
Mercado imobiliário
Modelagem e simulação
Orçamentos/Previsões
Pagamentos eletrônicos
Para aluguel de equipamentos
Para escritórios
Para gerentes de propriedades imobiliárias
Para imobiliárias
Para investidores & operadores
Para varejistas
Planejamento estratégico
Planogramas
Plantas e mapas
Portal de autoatendimento
Portal do cliente
Portal do inquilino
Portal do proprietário
Previsão
Processamento de pagamentos
Rastreamento de aluguéis
Rastreamento de investimentos
Rastreamento de pagamentos
Razão geral
Reajustamento de carteiras
Registro de auditoria
Relatórios de capitalização
Relatórios e análise de dados
Relatórios e estatística
Relatórios em tempo real
Relatórios personalizáveis
Reserva de espaços
Seguimento/Análise de uso
Visualização de dados
Várias localizações
Yardi Voyager
#1 alternativa ao MRI Software
Yardi Voyager is a cloud-based real estate management system that allows businesses to manage and track properties and...
Sage 100cloud
#2 alternativa ao MRI Software
Sage 100cloud is an enterprise resource planning (ERP) solution designed to help businesses manage processes related to...
ONEsite
#3 alternativa ao MRI Software
ONEsite Social Network Software Features, Activity Feed, Asset / Content Listings, Articles, Blogs, Calendars, Chat,...
FundCount
#4 alternativa ao MRI Software
O FundCount é um software de gestão do investimento para escritórios familiares, fundo de hedge, capital privado,...
---
Já tem o MRI Software?
Ajude os compradores de software! As avaliações de programas ajudam outras pessoas a tomarem melhores decisões.
Escreva uma avaliação!
Exibindo 5 avaliações de 70
Perguntas frequentes sobre o MRI Software
Abaixo estão algumas perguntas frequentes sobre o MRI Software.
P: Que tipo de planos o MRI Software oferece?
O MRI Software oferece os seguintes planos de pagamento:
A partir de:
Free Trial: Não disponível
Contact MRI Software directly for pricing information.
P: Quem costuma usar o MRI Software?
Os clientes habituais do MRI Software são:
2-10, 11-50, 51-200, 201-500, 501-1.000, 1.001+
P: Em que idioma o MRI Software está?
O MRI Software está nos seguintes idiomas:
inglês
P: O MRI Software é compatível com disponíveis móveis?
O MRI Software é compatível com os seguintes dispositivos:
Android (celular), iPhone (celular), iPad (tablet)
P: O MRI Software se integra com quais outros aplicativos?
O MRI Software se integra com os seguintes aplicativos:
AvidXchange, NexusPayables, Procore, VTS, VersaPay ARC
P: Que nível de suporte o MRI Software oferece?
O MRI Software oferece as seguintes opções de suporte:
Email/Help Desk, FAQs/Fórum, Base de conhecimento, Suporte por telefone, Assistência 24/7, Bate-papo
Categorias relacionadas
Veja todas as categorias de software encontradas para MRI Software.