iContact
Email marketing & social media marketing software
Sobre o iContact
iContact serves any size business and allows for the creation of email newsletters, RSS feeds, surveys, autoresponders, and social media posts. The application comes with various features a business needs in order to grow their customer list and successfully reach inboxes.
When creating a message, users can choose between one of iContact's predefined templates or build a unique message using HTML. iContact offers tools to manage a growing email list that includes subscription management, bulk subscriber upload, and a drag-and-drop sign-up form builder.
Other features include SpamcheckTM, a review system that ensures every email reaches the inbox. The reports feature tracks messages in real-time and allows users to quickly view marketing results in action, from big picture tracking, to individual click behavior.
The social media feature enables users to schedule messages on Facebook, Twitter and LinkedIn. Users can add social share buttons to emails and increase reach, as well as include a sign-up form on Facebook pages to turn existing fans into email contacts.
Versão gratuita
Teste Grátis
Assinatura
5 principais alternativas ao iContact
Principais benefícios do iContact
iContact's MessageBuilderTM offers hundreds of mobile-friendly email templates that can be filled with personalized text, ideas, using drag-and-drop, as well as add brand colors, with no HTML coding know-how required.
Emails sent through iContact end up in inboxes and not spam traps or on internet service provider blacklists. The solution also provides tracking data for messages, so users can see the email delivery in action.
With iContact, users can set up autoresponders to schedule automated messages to get delivered over time.
iContact tools make understanding vital email statistics easy, so users have the data they need to create messages that connect, and get insight into how well they are performing.
iContact's customer success managers offer unlimited technical support, as well as personal coahcing and calls, videos and webinars to help with any question.
Mercados
Austrália, Brasil, Canadá, China, Alemanha, Reino Unido, Índia, Japão, México, Estados Unidos, Ilhas Virgens Americanas e outros 6
Versão gratuita
Teste Grátis
Assinatura
5 principais alternativas ao iContact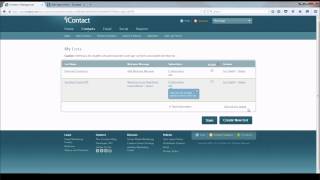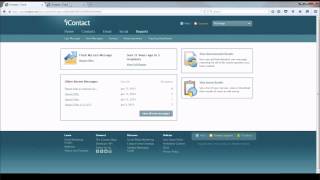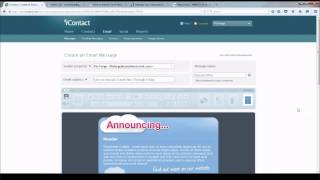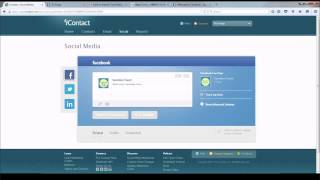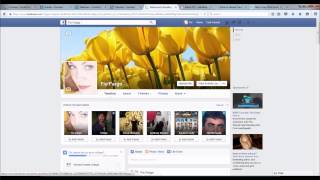 Total de recursos do iContact: 67
API
Acesso para Celular
Acompanhamento de atividades
Agendamento de postagens
Análise de dados de campanhas
Análise de dados em tempo real
Análise de dados visual
Análise de dados/Rastreamento do ROI
Arrastar e soltar
Automação de marketing
Ações ativadas por eventos
Biblioteca de conteúdo
Biblioteca de imagens
Bloqueador de spams
CRM
Campanhas gota a gota
Campos personalizáveis
Captura de leads
Conformidade com CAN SPAM
Controles/permissões de acesso
Dados em tempo real
Distribuição de e-mails
Distribuição de multicanal
Editor de WYSIWYG
Formulários na Internet
Formulários personalizáveis
Geração de leads
Gerenciamento de contatos
Gerenciamento de e-mails
Gerenciamento de listas
Gerenciamento de mala direta
Gestão de assinantes
Gestão de assinaturas
Gestão de campanhas
Gestão de canais
Gestão de conteúdo
Gestão de leads
Gestão de modelos
Gestão de respostas
Gestão do fluxo de trabalho
Indicadores de desempenho
Integração de redes sociais
Integrações de terceiros
Marketing de multicanal
Marketing por e-mail
Marketing social
Modelos de e-mails
Modelos personalizáveis
Monitoramento de e-mail
Múltiplas campanhas
Para pequenas empresas
Personalização
Pesquisas do cliente
Planejamento de campanhas
Promoção social
Páginas de início/formulários web
Qualificação de leads
Rastreamento de cliques
Rastreamento de e-mails
Rastreamento de engajamento
Relatórios e análise de dados
Respondedores automáticos
Segmentação
Segmentação de campanhas
Segmentação de clientes
Testes A/B
Testes multivariados
Constant Contact
#1 alternativa ao iContact
Seja para alcançar mais clientes, vender mais produtos ou simplesmente compartilhar sua paixão com o mundo, o Constant...
Mailchimp
#2 alternativa ao iContact
Mailchimp is a marketing automation platform that allows users to create, send & analyze email & ad campaigns, with...
WordPress
#3 alternativa ao iContact
WordPress is a website and blog creation and publishing platform with tools for aesthetic designing, visitor tracking,...
ConvertKit
#4 alternativa ao iContact
O ConvertKit é uma solução de automação de geração de leads e marketing destinada a blogueiros profissionais, com...
Classificação geral
(534)
---
Já tem o iContact?
Ajude os compradores de software! As avaliações de programas ajudam outras pessoas a tomarem melhores decisões.
Escreva uma avaliação!
Exibindo 5 avaliações de 534
Porte da empresa: 11-50 funcionários
Usado

Diariamente

durante

Mais de dois anos

Fonte da avaliação
Classificação geral
Relação qualidade/preço

Praticidade

Suporte ao cliente
iContact helps me be successful at my job
Avaliado em 20/12/2017
Vantagens
iContact is a very user friendly product for anyone. My company sends thousands of emails a week and we are always very pleased with how easy it is to create an email and send it immediately. I also really enjoy the dashboard, it helps me keep track knowing what emails have been sent and what emails I have yet to send. i also appreciate that iContact technology can delete any duplicate people in a contact list. That saves me time from having to go through thousands of people making sure I don't have any duplicates. My customer support is also amazing. My iContact rep. is always so good about getting back to me when I have questions or concerns.
Desvantagens
Sometimes when I am creating a contact list in iContact, I have several excel sheets I need to upload to that one contact list...iContact doesn't let me select multiple excel sheets to upload at once, I have to do one at a time which takes a lot of extra time for me to do.
I also wish I could delete more than one contact list at once.
On the "upload contact" box, I want to be able to see the whole title of my contact list. Sometimes iContact cuts off my list title if it's too long, I would like to see the whole title...
Resposta do iContact
Hi Lauren! We sincerely appreciate you taking the time to provide this feedback. Our support team loves helping companies like HireLive who make such a tremendous positive impact. As for the concerns you raised about list uploading, we are taking all product improvement comments very seriously and are working to continually improve our product. We currently do allow you to have 5 concurrent uploads at any given time, but you must start the uploads one at a time. And you are correct, we cannot upload multiple sheets from one excel file. We have noted this potential feature, along with multiple list deletion, and title expansion ¿ and we realize its importance. Thank you again and have a great day!
Setor: Serviços e tecnologia da informação
Porte da empresa: 11-50 funcionários
Usado

Mensal

durante

Mais de dois anos

Fonte da avaliação
Classificação geral
Relação qualidade/preço

Praticidade

Suporte ao cliente

Probabilidade de recomendação

9.0

/10
Works great for us
Avaliado em 12/02/2020
We've had to contact support a couple of times and they have been helpful. The level we purchased...
We've had to contact support a couple of times and they have been helpful. The level we purchased isn't a comprehensive marketing solution. But we came back to it after having trouble with ClickDimensions, it actually works better.
Vantagens
When I want to send out an email, I go into my list of prior emails, make changes, and send. It's very easy. It has all of the functionality we need for sending out bulk emails.
Desvantagens
The editor is a bit clunky. It does take a bit of time to create a new email format. Sometimes it doesn't behave like it is supposed to. But once you save that new format you can use it over and over.
Resposta do iContact
Hello Karen,
Thank you for taking the time to leave this detailed feedback for us, we greatly appreciate it!
All the best,
Carlos, Customer Marketing Manager
Porte da empresa: 11-50 funcionários
Usado

Diariamente

durante

Mais de dois anos

Fonte da avaliação
Classificação geral
Relação qualidade/preço

Praticidade

Suporte ao cliente
I've used iContact for the last five years.
Avaliado em 05/04/2018
Vantagens
iContact is a low cost solution for basic email marketing. You have access to a strategic advisor. My strategic advisor always provides thorough answers and/or solutions when requested. iContact offers automation with workflows that are easy and quick to build. The user interface is easy to understand.
Desvantagens
The response time to fix API issues can be slow. iContact does not offer a post unsubscribe survey. I'm not able to download user profile information when exporting email send statistics - this is important for me when I want to do a quick analysis on my data.
Resposta do iContact
Thank you very much for being a long time iContact customer! We are happy to hear that you have been able to quickly and easily design automations with workflows using your iContact Pro account. We like this feature so much we plan to make it available to all iContact accounts. Thank you as well for your feedback, particularly about adding a post unsubscribe survey. This is being shared with our Product Management team so that it can be reviewed for possible updates in a future release.
Setor: Hotelaria
Porte da empresa: 51-200 funcionários
Usado

Semanal

durante

Mais de dois anos

Fonte da avaliação
Classificação geral
Relação qualidade/preço

Praticidade

Suporte ao cliente

Probabilidade de recomendação

8.0

/10
An excellent choice for email marketing and customization
Avaliado em 29/10/2021
Vantagens
My favorite thing about iContact was how much control we had over the design of the emails using only the visual builder and not having to go into much code. This is way better than most of the biggest competitors that I've used.
Desvantagens
While organizing contacts was good I feel like it could have been better. Would have been great to have more ways to categorize.
Usado

Diariamente

durante

Mais de um ano

Fonte da avaliação
Classificação geral
Relação qualidade/preço

Praticidade

Suporte ao cliente

Probabilidade de recomendação

8.0

/10
A Solid Email Platform
Avaliado em 20/12/2017
I get the ability to reach my customers and turn them into return customers week after week and...
I get the ability to reach my customers and turn them into return customers week after week and year after year.
Vantagens
iContact is easy to use in most cases. There are tons of different templates and creating your own email template is a breeze. If you get one of the Pro plans they'll even help you make templates for future use, so that's great, too.
There are plenty of ways to upload data and keep track of that data. In fact I tend to use iContact to export my data for use on other platforms because it keeps everything so nicely. My point of sale doesn't even allow the breadth of exports and options that iContact does, so it's more than just an email platform to me.
Automation is visually very simple and means that I know I'm reaching my audience at the correct times. I no longer have to manually send each email, and with the automation there are tons of options to segment in addition. This means I'm not sending frivolous emails, so that keeps our open rate high.
Desvantagens
I have three businesses that have to be kept separate and my only big complaint is that I can't copy automation plans or other things back and forth between them. So a lot of time is wasted redoing certain campaigns between the locations.
I also think the social connectivity needs to be updated. Twitter for one is outdated and the actual website allows much more text to be posted than in-app. They're several updates behind on Twitter.
Resposta do iContact
Hi Trevor! We are thrilled to hear that iContact¿s design services and automation tools make your job easier and your emails more impactful with your customers. At iContact we value being your one stop shop for your email marketing needs. We also appreciate your feedback about copying your automation plans from one platform to another. We¿ve noted this feature and completely understand how it would be helpful. Thank you and have a wonderful day!
Perguntas frequentes sobre o iContact
Abaixo estão algumas perguntas frequentes sobre o iContact.
P: Que tipo de planos o iContact oferece?
O iContact oferece os seguintes planos de pagamento:
Modelo de preços: Versão gratuita, Assinatura
Avaliação gratuita: Não disponível
Get iContact Free by visiting iContact.com, no credit card required!
P: Quem costuma usar o iContact?
Os clientes habituais do iContact são:
Profissional autônomo, 2-10, 11-50, 51-200, 201-500, 501-1.000
P: Em que idioma o iContact está?
O iContact está nos seguintes idiomas:
inglês
P: O iContact é compatível com disponíveis móveis?
O iContact é compatível com os seguintes dispositivos:
Android (celular)
P: O iContact se integra com quais outros aplicativos?
O iContact se integra com os seguintes aplicativos:
123FormBuilder, Acuity Scheduling, AppointmentPlus, Big Cartel, BigCommerce, Bloom Intelligence, Calendly, ClickFunnels, Copper, Copper, Cyfe, Digioh, Drupal, Eventbrite, Facebook for Business, Follow Up Boss, Formstack Forms, Google Contacts, Google Forms, Google Sheets, Gravity Forms, HubSpot CRM, Jotform, Justuno, Kajabi, Keap, Kickbox Email Verification, Leadpages, LeadsBridge, LiveChat, LiveChat, Magento Commerce, Microsoft Outlook, Nimble, PayPal, Pipedrive, Privy, Salesforce Sales Cloud, Shopify, Squarespace, Stripe, SurveyMonkey, Teachable, Twitter, Typeform, Unbounce, Webflow, Wix, WooCommerce, Wufoo, X-Cart, Zapier, Zoho CRM, Zoom Meetings
P: Que nível de suporte o iContact oferece?
O iContact oferece as seguintes opções de suporte:
FAQs/Fórum, Base de conhecimento, Suporte por telefone, Bate-papo
Categorias relacionadas
Veja todas as categorias de software encontradas para iContact.