Resumo do Vend
O que é o Vend?
O Vend é o único sistema de ponto de serviço (POS, na sigla em inglês) para o sucesso no varejo, de 1 loja a mais de 100. É usado por varejistas de todos os tipos e tamanhos para aprimorar a experiência do cliente e gerenciar vendas, estoque, clientes e muito mais.
É rápido, intuitivo e funciona em qualquer dispositivo, para que você possa se concentrar em deixar os clientes felizes e não apenas em sua tecnologia. Seja usando um Mac, PC ou iPad, a tela de venda responsiva do Vend funciona esplendidamente e tem ótima aparência. O Vend funciona offline, para que você possa continuar vendendo mesmo quando estiver sem internet. O Vend sincroniza automaticamente as suas vendas quando você faz o backup online.
O Vend trabalha com uma ampla variedade de hardware. Basta conectar uma impressora de recibos à rede, conectar um leitor de código de barras e pronto. Funciona até mesmo com as impressoras, caixas registradoras e leitores de código de barras que você já possui.
*NOVO* Os clientes podem fazer check-in em sua loja pelo celular e pagar usando a conta do PayPal. Alcance mais de 100 milhões de usuários do PayPal e conheça melhor os seus clientes.
Faça uma avaliação gratuita de 30 dias do Vend - Não requer cartão de crédito. sem compromisso.
Resumo do Vend
Preços
A partir de
US$ 99,00/mês
Opções de preços
---
Recursos do Vend
Mercados
Estados Unidos, Canadá, Reino Unido, Austrália
Mídias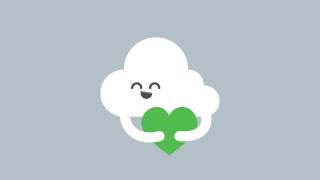 Vend - Avaliações
Vend - Avaliações
Relação qualidade/preço
4,2
86%
dos usuários recomendam este app
Vend is a POS Platform that has helped us run our business smoothly. We love the ease of configuration and customization that is available. Looking forward to our growth expansion, we have concluded that we have made a right selection for a POS platform. It is a basically a Plug & Play installation for a new site with minor issues for a start up new store once you have your business running under Vend.
---
The simplicity to set up the inventory does save our staff a lot of time. The integration for the receipt printer, payment terminal, and cash drawer is also pretty simple. And if you run into any issues, the customer supports were also quick to respond. If you are an entrepreneur who just opened shop, I'd recommend going with Vend.
---
We have been using Vend for 2 years in a retail shop.
Cons;
Beware Employers if you want your staff to enter in "new stock" no matter how junior they maybe they will be able to see all you sales history totals daily monthly, your financial health. Are you ok with that ?
If you don't have many new stock items then that may be fine, but in my case we have new products monthly so all my staff get to see how the business is doing and they see the big amounts of money coming in leading to discussions and justifications about the expenses with union delegates. Would you as an employer really want that, all your sensitive business data out there for all who enter in new stock to see ?? Would you be ok with a competitor finding out you business health ? I,m not. !!
Moving forward what I would like to see in Vend is a stock entry window, or a class just above general cashiers but, below managers for stock entry and stock management, creating new items etc.
Well that is my only Con .
(Pros)
If that mentioned above is not a problem for you then the rest of Vend is great !!!
Download it and try it out for free, see if it is for you .
For me sadly, it's a deal breaker and after two years I'm looking for another POS solution.
---
Thorough reporting, cost effective, reduces our workload. Easier management of inventory.
---
Being able to set up quickly, access from the cloud and use on multiple devices are jut some of the benefits to me.
---
Compare as alternativas por classificação geral
Compare com alternativas
Compare as alternativas por recomendação dos usuários
Compare com alternativas
Preço do Vend
Preço do Vend
A partir de
US$ 99,00/mês
Compare as alternativas por relação qualidade/preço
Compare com alternativas
Recursos do Vend
Recursos do Vend
Acompanhamento de atividades
Banco de dados do cliente
Criação de relatórios personalizável
Gerenciamento de contatos
Imagem de marca personalizável
Importação/exportação de dados
Integração de redes sociais
Compare as alternativas por avaliações dos recursos
Compare com alternativas
Categorias
Perguntas frequentes sobre o Vend
Perguntas frequentes sobre o Vend
Abaixo estão algumas perguntas frequentes sobre o Vend.
P: Que tipo de planos o Vend oferece?
O Vend oferece os seguintes planos de pagamento:
A partir de: US$ 99,00/mês
Modelo de preços: Assinatura
Teste Grátis: Disponível
P: Quais são os principais recursos do Vend?
Não temos informações sobre os recursos do Vend.
P: Quem costuma usar o Vend?
Os clientes habituais do Vend são:
Pequenas empresas, Grandes empresas, Sem fins lucrativos, Empresas de médio porte
P: Em que idioma o Vend está?
O Vend está nos seguintes idiomas:
Inglês
P: O Vend é compatível com disponíveis móveis?
O Vend é compatível com os seguintes dispositivos:
iPad
P: O Vend se integra com quais outros aplicativos?
O Vend se integra com os seguintes aplicativos:
Collect Loyalty, Deputy, Orderhive, QuickBooks Online, Stitch Labs, Timely, Unleashed Software, Workato, Xero, ecomdash
P: Que nível de suporte o Vend oferece?
O Vend oferece as seguintes opções de suporte:
FAQs, Fórum, Base de conhecimento, Suporte online, Suporte por telefone, Tutoriais em vídeo